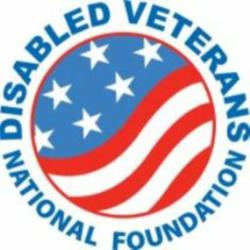 Washington DC (PRWEB) February 14, 2013
The Disabled Veterans National Foundation, a non-profit veterans service organization that focuses on helping men and women who serve and return home wounded or sick after defending our safety and our freedom, is praising the Department of Veterans Affairs' leadership and actions in successfully hiring more than 1,000 mental health clinical providers and 223 administrative support staff in support of the goal to boost mental health services for veterans over the past year. The VA's goal is to reach 1,600 new mental health experts and 300 support staff.
According to the VA, aggressive new goals were set to fill these new positions as well as existing and projected mental health vacancies within the VA system. As of Jan. 29, the VA has hired a total of 3,262 mental health professionals and administrative support staff to serve veterans since the goal was announced, which includes the new 1,058 mental health clinical providers and 223 administrative support staff. Professionals hired include psychiatrists, psychologists, social workers, mental health nurses, licensed professional mental health counselors, licensed marriage and family therapists, and addictions therapists.
"We certainly applaud the efforts made by the VA to provide more needed and essential mental health services for our nation's heroes," said Precilla Wilkewitz, President of DVNF. "So many of our veterans are reluctant to seek the help they need, yet too many need these kinds of services to help them adjust to the very stressful and mentally demanding challenges and sacrifices they are asked to give when they serve."
According to VA public reports and releases, the number of veterans receiving specialized mental health treatment from the VA has grown each year, from 927,052 in fiscal year (FY) 2006 to more than 1.3 million in 2012. The VA is also working to hire more veterans to serve as peer specialists.
The VA wants people to know that mental health care providers seeking opportunities to serve our nation's veterans can find additional information about rewarding VA careers and apply for jobs online at http://www.vacareers.va.gov and http://www.usajobs.gov. To locate the nearest VA facility or Vet Center for enrollment and to get scheduled for care, veterans can visit VA's website at http://www.va.gov.