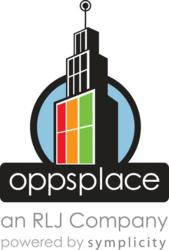 We share President Obama's passion for providing opportunity in America, and we are proud to provide a solution...
Bethesda, MD (PRWEB) February 16, 2013
OppsPlace is well positioned to address President Obama's recent promise during Tuesday's State of the Union address. The President vowed to build new ladders of opportunity into the middle class for all who are willing to climb them. Likewise, businessman Robert L. Johnson, founder of OppsPlace, believes his web-based solution can be the perfect matchmaker, connecting job seekers with thousands of open jobs with leading U.S. companies that are looking for diverse talent.
It's matchmaking 101 of the corporate variety. OppsPlace works directly with companies that value diversity and inclusion, featuring thousands of entry-level, mid-level and senior executive jobs through an easy-to-use online portal that is free to job seekers. In addition, OppsPlace provides premium management and executive level search services to its corporate members.
Johnson, founder of BET and Chairman of RLJ Companies, is on a mission to meet two of the biggest challenges facing minority Americans today – unemployment and lack of access to business opportunities in major corporations. According to the latest jobs report issued last Friday indicating African American unemployment is still at a staggering 13.8% in January, close to double that of the 7.9% overall unemployment rate.
More than 45 Fortune 1000 companies have already signed on to OppsPlace to find talented, diverse candidates while helping minority Americans find employment and business opportunities. New job opportunities are added daily to the content-rich web platform and applicants can easily view a database of vacancies in a variety of fields and geographic locations. Users can also network with companies and other professionals to access career tools, professional advice, and best practices on finding a job, navigating the employment process, and moving up the career ladder.
"We share President Obama's passion for providing opportunity in America, and we are proud to provide a solution for unemployment with our targeted portal exclusively focused on giving access and opening doors to corporate America," said Kelli Richardson Lawson, President and COO of OppsPlace, LLC.
About The RLJ Companies:
The RLJ Companies, founded by Robert L. Johnson, is an innovative business network that provides strategic investments in a diverse portfolio of companies. Within The RLJ Companies portfolio, Johnson owns or holds interests in businesses operating in hotel real estate investment trust; private equity; financial services; asset management; insurance services; automobile dealerships; sports and entertainment; and video lottery terminal (VLT) gaming. The RLJ Companies is headquartered in Bethesda, MD, with affiliate operations in Charlotte, NC; Little Rock, AR; Los Angeles, CA; San Juan, PR; and Monrovia, Liberia. Prior to founding The RLJ Companies, Johnson was founder and chairman of Black Entertainment Television (BET). For more information visit http://www.rljcompanies.com
About OppsPlace: OppsPlace, LLC created by Robert L. Johnson, founder and chairman of The RLJ Companies and Ariel Friedler, CEO of Symplicity Corporation, is the preeminent online network for minorities looking for jobs and opportunities in corporate America. It is the only online community that aggregates rich content, jobs and business opportunities from leading U.S. corporations – all in a robust networking environment. OppsPlace provides U.S. companies with an opportunity to find qualified, minority job seekers and minority businesses in one online destination. For more information visit http://www.oppsplace.com.