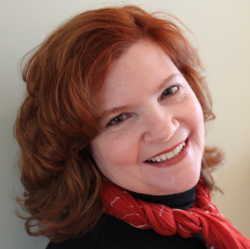 Roanoke, VA (PRWEB) February 15, 2013
Website Autism After 16 has hired Rose Donovan, a long-time professional journalist and former copy editor at The Washington Post, to contribute a bimonthly column as well as feature articles. Donovan is the mother of a 19-year-old son on the autism spectrum.
"We are very happy to have Rose join our team of talented writers," says editor Merope Pavlides. "Not only does she bring a great deal of experience as a journalist, but her family is going through precisely what many of our readers tell us they are experiencing. Rose's son has left the public education system and has entered postsecondary training. He is moving towards a more independent life."
Donovan started her journalism career as an investigative reporter at a newspaper in Sarasota, Florida. She moved with her husband to Washington, D.C., where she spent six years as a reporter and editor for a chain of daily newspapers in the Northern Virginia and Maryland suburbs. She veered away from the newspaper business for a stint as a reporter for a daily education newsletter, but found she missed the newspaper life.
After her first child was born, Donovan scaled back to part-time work, copy editing business stories at The Washington Post for the next decade, while having two more children. She took a break when all three children were in elementary school and her youngest son, Reilly, was diagnosed with Tourette Syndrome, and later, autism spectrum disorder. While raising her children, she did a variety of volunteer work, including editing PTA newsletters at three different schools. With all three children out of the nest, Donovan is embarking on the next chapter of her life, writing and advocating on autism issues.
"I heard about Autism After 16 from another parent at Reilly's high school and found it interesting and informative. Transition from the relative shelter of K-12 school into the bigger world and adulthood is a scary prospect. We need all the support we can get on the journey. I hope to learn a lot by writing about our experience."
Autism After 16 is a website devoted to providing information and analysis of adult autism issues. Autism After 16 provides informational articles on accessing adult services, commentary, links to useful resources, and a library of videos to help teach independent living skills.