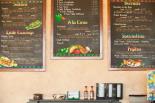 Don't be led astray by words such as "organic" or "all-natural". The actual ingredients matter most.
(PRWEB) February 14, 2013
It can be fun to eat at restaurants and parties. But when someone is trying to lose weight and eat healthy, it can be hard to avoid the temptations that come with dining out or having cocktails. 101 Medical Weight Loss says there's nothing wrong with enjoying delicious food as long as it is in moderation. It offers these three tips for staying in control.
1- Mind the portions and customize: Dieters should ask for what they need. Request simple food preparation with steamed or grilled meats and vegetables, and tell the server to skip the starches. Anyone wanting to avoid sauces, dips and dressings should speak up as well. Don't be led astray by words such as "organic" or "all-natural". The actual ingredients matter most. Fat is always fat, and sugar is always sugar. Avoid any super-size portions and opt for smaller portions or half-sizes when appropriate. At a dinner party choose one hot dish, one cold dish and a small after-dinner treat.
2- Know the drinks: In this day and age, paying attention to food intake is not enough. Some drinks can be significant sources of calories and sugar. It takes just two fruity alcoholic drinks to pack on 800 calories or more. It's best to have just one drink and make it a glass of wine, a light beer, or a spirit mixed with tonic water. When in doubt, stick to water. In fact, drinking one or two glasses of water before a meal can help to reduce your appetite.
3- Sip soup beforehand: The traditional advice of eating before going out to eat doesn't always work. In fact, some dieters who try this tip often end up eating two meals. Instead of doing that, assume that some food will be consumed at the gathering and have some tomato or broth-based soup before the party. Most broth-based or tomato soups are less than 150 calories per cup. In addition, research shows liquid eaten with a spoon fills you up and leads to fewer calories consumed later.
101 Medical Weight Loss recommends that dieters enjoy eating at restaurants and parties, while eating sensibly. It advises them to choose what they want to eat and then savor it.
About "The Center for Medical Weight Loss":
For more than a decade, The Center For Medical Weight Loss has been helping people to shed unwanted pounds through physician-guided programs. The company is known throughout the United States for uniquely meeting the needs of patients through personalized plans.
101 Medical Weight Loss operates on the belief that safe weight loss results from healthy food and lifestyle choices. But it provides the option of a prescription for a safe appetite suppressant when necessary. To discover what 101 Medical Weight Loss can do for you, visit http://www.101medicalweightloss.com.