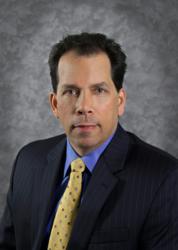 Winston-Salem, North Carolina (PRWEB) February 15, 2013
Inmar, a company that operates intelligent commerce networks, today announced that Steve Dollase, EVP, Supply Chain, has been named a 2013 Pro to Know by Supply and Demand Chain Executive.
According to the publication's editors, Supply & Demand Chain Executive's "Pros to Know" are professionals proactively working to improve their business's functions in a number of categories—including manufacturing and production output; procurement; logistics; risk mitigation strategies; sourcing; financial operations; packaging and distribution; transportation; and much more.
Dollase joined Inmar in September 2010 and is an expert in supply chain technology, operations and performance improvement including SCOR, Lean/Six Sigma and Performance-based Partnering. He currently leads the company's Supply Chain Network in the delivery of supply chain management services and technology, real-time analytics and consulting to support supply chain optimization.
Prior to joining Inmar, he was a leader in both the Deloitte and McKinsey Supply Chain consulting practices. He also served as Senior Supply Chain and Business Officer in the United States Navy Supply Corps, where he was instrumental in the development and adoption of the Performance-Based Logistics Business model and led global supply chain operations that included numerous combat operations.
"It's an honor to be named a Pro to Know and an exciting time for supply chain professionals," says Dollase. "The data and technology now available to us present an unprecedented opportunity to optimize supply chains real time to meet shopper demands while achieving manufacturer and retailer performance objectives."
ABOUT INMAR
Inmar is a technology company that operates intelligent commerce networks. Our platforms connect offline and online transactions in real time for more than 1,700 leading retailers, manufacturers and trading partners who trust Inmar to securely manage billions of dollars in transactions. Our Promotions, Supply Chain and Healthcare platforms enable commerce, generate meaningful data and offer growth-minded leaders actionable analytics and execution with real-time visibility. Founded in 1980, Inmar is headquartered in Winston-Salem, North Carolina with more than 4,200 employees across the United States, Mexico and Canada.
For more information about Inmar's products and services, please contact 866-440-6917 or visit http://www.inmar.com.