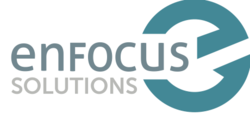 Through these improvements we're making Enfocus Requirements Suite™ the most efficient user interface in the industry.
San Antonio, TX (PRWEB) February 20, 2013
Enfocus Solutions Inc. announced today the release of Version 3.0, designed to further empower users with robust content, easy collaboration, and a powerful platform for improved business analyses.
The enhancements to the company's flagship Enfocus Requirements Suite™ make the business analysis tool even more effective for engaging business leaders and stakeholders to better define needs and solutions. Version 3.0 features improvements in on-the-job support for business analysts, project managers, and IT professionals charged with improving processes and implementing solutions.
With Version 3.0, users can join two distinct online "communities" where they can contribute resources, "follow" other contributors, comment on materials, and ask questions. The interface provides a forum of business analysis experts and colleagues with whom users can communicate -- via the system -- to get advice and learn best practices.
In addition, this next-generation version provides an overall better experience for users. "The new interface is cleaner and more streamlined. We've made it more intuitive and clear, so users can easily take advantage of the power of the software," said Enfocus Solutions CEO John Parker.
The usability enhancements include "drag and drop" content for faster input and improved standardization, greater functionality to document problems and define solution scopes, enhanced prioritization and traceability capabilities, and a broader view of interdependencies among requirements for more accurate and thorough impact analysis.
"Through these improvements we're making Enfocus Requirements Suite™ the most efficient user interface in the industry," said Parker.
Other enhancements to bolster users' productivity have been added in these areas:

Notification Center. Users can now follow specific records, receive notifications via email or on project dashboards, and customize how and when they want to be notified about team member or stakeholder activities. Users can filter out the unnecessary "noise" surrounding projects and zero in on exactly what's important to them.
Stakeholder transparency. In Version 3.0, business and technical stakeholders can easily see, review, and act on all components of projects across the enterprise. They can clearly and efficiently view activity and progress, and get all the information they need to make sound decisions.
Collaboration. Technical and business stakeholders can use the collaboration tools in the product to work with each other on a variety of tasks, including documenting the problem, defining solution scope, defining requirements, and managing lifecycle events such as user acceptance testing and deployment activities.
Knowledge management. Through the new "communities," business analysts can increase their skills and competencies by accessing the best practice methodology, reviewing analyst briefs, and taking eLearning courses. In addition, they can share information with others using the community forums and ask questions of research analysts using the Analyst Advisor feature.
Enfocus Solutions' Executive Vice President Sergio Reyes said these enhancements further define Enfocus Requirements Suite™ as a complete business analysis solution addressing people, processes, and technology. "Our own agile development teams use Enfocus Requirements Suite™ for feature ideation, definition, and delivery," he said. "With this experience, we know what users want and need, and we know we're delivering industry-leading usability and capabilities."
Version 3.0 is now available in two subscription packages: Project Team Performance and Portfolio Performance. Current subscribers will automatically receive an upgrade.
Information about Enfocus Requirements Suite™, along with an option to request a product demo, is available at http://www.EnfocusSolutions.com.
About Enfocus Solutions Inc.
Enfocus Solutions Inc. helps businesses spur innovation, save time, and cut costs by capturing, managing, and leveraging the requirements of their people, processes, and technology. Its flagship product, Enfocus Requirements Suite™, a web-based tool, automates business analyses and requirements management best practices to enable successful enterprise IT project delivery. The tool is the only application available that permits and encourages stakeholders to directly contribute and collaborate with IT project teams. Enfocus Solutions Inc. is a privately held company headquartered in San Antonio, Texas.