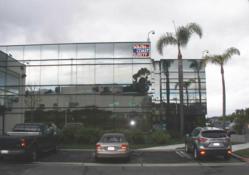 The new space has been designed for the implementation of the agency's new marketing and service strategies.
San Clemente, California (PRWEB) February 18, 2013
South Coast Surety has moved into much larger office space to better accommodate the agency's broad direct and broker driven surety production. The new offices are located at 1100 Via Callejon, San Clemente, CA 92673.
South Coast Surety has been under current management for nearly twenty years. It is a name that has helped start many contractors with construction surety bond support, as well as provided a variety commercial and miscellaneous surety bonds for all businesses with surety needs. The Staff at South Coast Surety are specialists in a large variety of surety bond types. The firm has grown to encompass All States Nationwide and Surety Bond Specialties. They are now among the largest commercial and contract bond surety producing agencies in the U.S.
South Coast Surety's focus on being strictly a surety bond agency insures that they have the experience and skill to provide answers to a wide variety of surety bond needs. South Coast Surety has established one of the largest and most versatile set of surety programs with underwriting authority larger and more extensive than any other surety agency. South Coast Surety has in-house authority for small, medium and large surety needs and can support the largest of accounts with the most aggressive rates while having solutions for the accounts with credit challenges.
Steven Swartz, as President, uses his forty years of financial and surety experience to lead South Coast Surety's continued growth. Kelly Specht, Vice President of Information Management and Operations, is an integral part of South Coast Surety is implementing new technologies that with our new office features will bring insight to clients, and support sales strategies, resulting in improved work flows to increase processing speed with extreme accuracy. Tracey Lawrence, Vice President of Sales and Underwriting, will take advantage of the new layout to better nurture our current surety relationships while finding new and improved programs to expand our surety capabilities in all contract, commercial, license, permit and miscellaneous surety bonding.
For more information about South Coast Surety, please visit http://southcoastsurety.com
To learn more about the services which are provided, visit http://southcoastsurety.com/surety-bond-services.htm
To contact South Coast Surety, visit http://southcoastsurety.com/contact-sc-surety.htm