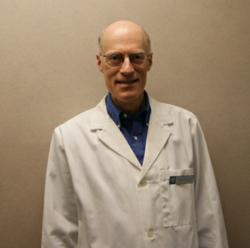 With our new TMJ solutions, we're helping our patients improve their overall health as well as their oral health
Graham NC (PRWEB) February 15, 2013
Dr. Jerome Crayle of Jerome M. Crayle DDS PLLC in Graham, NC, recently introduced new solution in his practice for patients suffering with temporomandibular joint disorders, most commonly known as TMJ. In addition to general and implant dentistry, Dr. Crayle can now provide treatment for patients suffering from this disorder.
"Though TMJ occurs in the muscles of the mouth and jaw, it doesn't just affect the teeth," said Dr. Jerome Crayle. " TMJ disorder can cause many different kinds of pains, headaches, neck pain, facial pain, upper back pain and more. With our new TMJ solutions, we're helping our patients improve their overall health as well as their oral health."
TMJ can be caused by the grinding or clenching of the teeth, dislocation of the soft cushion or disc in the jaw joint, stress, osteoarthritis, or even injury to the mouth or jaw. Those with TMJ often experience pain or tenderness in the face, head and neck, difficulty chewing, clicking or popping of the jaw joint, and swelling on the side of the face.
Dr. Crayle now offers the NTI appliance for TMJ suffers that helps the body reprogram the muscles and habits that have been causing the TMJ symptoms. This appliance is essentially a mouthpiece that is custom fitted by Dr. Crayle to the patient to prevent the jaw muscles from being able to constrict during sleep due to clenching or grinding. In addition to this appliance, Dr. Crayle also looks into solutions for missing or misaligned teeth that could also be the cause of the TMJ symptoms.
Patients of Jerome M. Crayle DDS PLLC in Graham, NC can receive a wide range of dental services including cleanings, fillings and extractions along with more specialized services like cosmetic dentistry, dental surgery, pediatric dentistry, implant dentistry and more. Dr. Crayle is known for his commitment to patient education.
Dr. Jerome Crayle received his dental degree from the University of Michigan in 1984. He has been a practicing dentist for nearly three decades and still places a high value on continuing education courses, expanding his knowledge and expertise far beyond general dentistry.
To find more information about Dr. Jerome Crayle or to view patient reviews of Jerome M. Crayle DDS PLLC, please visit http://www.dentistgrahamnc.com and http://www.youtube.com/watch?v=yFZ0nTDbTDk