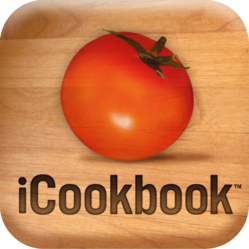 Chicago, Illinois (PRWEB) February 15, 2013
Publications International, Ltd. is proud to announce that their critically acclaimed recipe app iCookbook™ is now available on Google Play. Featuring more than 2,100 recipes hand-picked by the iCookbook™ team of food experts and accredited nutritionists, the iCookbook™ app offers everyday cooks an easy way to navigate and discover a wide variety of accessible and affordable meal options.
A companion as essential in the kitchen as an oven or stove, iCookbook™ is filled with user-friendly features that streamline the entire cooking process. Advanced filters and sorting allows users to search for recipes based by theme, ingredient, cuisine, brand (Hershey's®, Campbell's®, Crock-Pot® etc.) and more. Users can also share recipes with friends and family via Facebook and email, create shopping lists, watch how-to videos, even access articles, conversion charts, measurement tools and more. Each month, iCookbook™ owners can also download more free recipes to add to the app, as well as purchase themed premium recipe collections via the iCookbook™ in-app store.
"The addition of iCookbook™ to Google Play further reinforces our goal as a leader in the digital cookbook space and one of the few cooking apps to be available across all app store platforms," says Jerry Croft, President of Cooking and Digital Media at Publications International, Ltd.
Key features of iCookbook™ for Google Play include:

Prepare Mode: Unique to iCookbook™, the Prepare feature provides an enhanced display of a recipe a cook can read at a distance from their tablet or phone.
Stir it Up! Feeling adventurous? Press Stir and iCookbook™ offers a selection of randomly chosen recipes based on a particular search or filter criteria.
My Recipe Box. Enables a cook to create a set of iCookbook™ favorite recipes for easy retrieval, and add recipes from a personal recipe collection.
Share with Friends and Family. Share on Facebook, or email any recipe to all your friends to let them know what you are cooking.
Personalize the Recipes. Everyone likes to put their own personal touch to a recipe. Our Notes feature allows you to record your ideas and comments about iCookbook™ recipes.
Kitchen Tools. Multiple timers, substitution lists, and measurement conversion charts.
Shopping List. Tag ingredients directly from a recipe to your shopping list, then email your list.
iCookbook™ is available now for $4.99 in the Google Play store: https://play.google.com/store/apps/details?id=com.pilapps.iCookbook
For more information about iCookbook™ and its additional white-label cooking applications please visit http://icookbook.com/.
ABOUT PUBLICATIONS INTERNATIONAL, LTD. (PIL)
Publications International, Ltd. (PIL) is one of North America's leading publishers of cookbooks, with more than 400 active cookbook titles and more than 50 recipe magazine releases annually. PIL's award winning iCookbook™ platform is available on Windows, Apple and Android devices. http://www.pubint.com