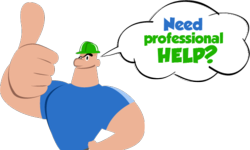 Get the job done!
Boston, MA (PRWEB) February 20, 2013
At uHire.com, homeowners can now save time and effort finding the best contractor for their everyday jobs around the house, from hooking up an appliance to fixing a plumbing issue. Users simply post a job and receive bids from contractors, accompanied by reviews from former customers to help aid in the decision-making process. Other commonly posted jobs include roofing, flooring, painting and even larger contracting jobs.
Save Time and Effort
Homeowners no longer need to spend hours sifting through emails flooding their inbox after posting a job, or hunting down a contractor by calling every listing in their area. Bids will already be submitted and ready for viewing, streamlining the process so that jobs both big and small can be completed without extensive research by the job poster.
Furthermore, profiles, portfolios and reviews from other job posters and customers of the provider are easily viewed by the job poster when reviewing submitted bids. This provides a third-party view of the provider's work, allowing for a quick, informed decision.
Free for Users
Perhaps the most unique and valuable part of using uHire.com is that the service is 100% free of charge for users, allowing them to find a qualified provider on a budget. Regardless of the type of job, number of jobs or how long they have been using the site, they may post jobs at any time. Once the job poster chooses the appropriate provider, the job is also scheduled online, preventing confusion or forgotten job dates and times.
Unlike other free posting sites, however, uHire.com allows a bidding process and is far more user-friendly. Since providers can't see each other's bids, users are far more likely to receive reasonable and fair estimates, preventing ever overpaying for a job. At uHire.com, homeowners can get the job they need done quickly and inexpensively.