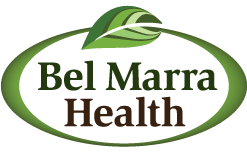 The risk of death from smoking cigarettes has been increasing for women in the United States.
Toronto, ON (PRWEB) February 16, 2013
Bel Marra Health, who offers high-quality, specially formulated vitamins and nutritional supplements, is reporting on a new study that shows disturbing new trends in female smokers.
As Bel Marra Health reports in its article (http://www.belmarrahealth.com/cancer/men-women-and-lung-cancer-risk/), research published in The New England Journal of Medicine brings to light disturbing trends that are being seen in female smokers in today's society. The research reports that the risk of death from smoking cigarettes has been increasing for women over the past few decades and is now almost at the same level as men in the United States.
While the lung cancer risk for men hit a plateau in the 1980's, the risk of lung cancer in women has been steadily rising since this time. This study was the first one to include first generation US women who began smoking at an early age and continued to smoke for decades, allowing the long term health effects of smoking to be seen and studied. The study provided a 50 year perspective on smoking habits and health risks in the United States and was able to determine whether the hazards of smoking are similar for men and women now that the levels of male and female smokers is quite similar.
As the Bel Marra Health article reads, the recent study highlighted that in recent years women smokers were 25 times more likely to die from lung cancer than women that never smoked. This is quite a jump from the 1960's where women smokers were only 3 times more likely to die from lung cancer than their non-smoking counterparts. It also mentions how non-smokers were twice as likely as smokers to live to the age of 80. In women, 70% of non-smokers lived to age 80 while only 38% of smoking women lived to 80.
The fact that more women are dying from lung cancer today compared to in the mid 1900's can be explained by a combination of factors. One of the possible explanations as to why lung cancer risk continues to rise in women is a change in smoking patterns.
The results from this large perspective study show that there is a need to focus more attention on prevention and cessation of smoking in women. Smoking cessation programs, education and resources need to be tailored towards women in an effort to decrease lung cancer risk in this population.
Additionally, preventative measures should be implemented at an early age for both men and women so that the chances of picking up this bad habit is minimized.
(SOURCE: "PLoS One." A high-dimensional, deep-sequencing study of lung adenocarcinoma in female never-smokers. Feb 6, 2013)
Bel Marra Health is the maker of "Heart Rescue" a high-quality nutritional supplement designed for liver health in formulations designed to address this specific health concern. All ingredients are backed with scientific evidence. Every product is tested for safety, quality, and purity at every stage of the manufacturing process. Furthermore, Bel Marra Health products are produced only in Health Canada approved facilities, going that extra mile to ensure our health conscious customers are getting top quality products. For more information on Bel Marra Health visit http://www.belmarrahealth.com or call 1-866-531-0466.