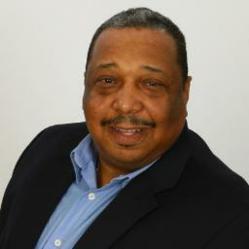 At the Dental Center of the Carolinas, we realize that a lot of our patients have a legitimate fear of dental work, and offering sedation dentistry is just one of the many ways we are working to provide a better experience for them
Clemmons NC (PRWEB) February 15, 2013
Dr. Andrew Kelly of the Dental Center of the Carolinas in Clemmons, NC, recently introduced sedation dentistry to his practice to increase patient comfort for anxiety-free dental visits. The sedation dentistry offered by Dr. Kelly and his staff can be administered through nitrous oxide, orally, or through IV depending on the type of procedure being performed.
"At the Dental Center of the Carolinas, we realize that a lot of our patients have a legitimate fear of dental work, and offering sedation dentistry is just one of the many ways we are working to provide a better experience for them," said Dr. Andrew Kelly. "With sedation dentistry, they can now have a relaxed visit while getting the regular dental care that's so important for their overall health."
Dr. Andrew Kelly has been highly trained in oral sedation and closely examines the medical history of the patient along with their needs for sedation before any procedure. The patient is given mild, moderate or deep sedation depending on the extent of the procedure. Nitrous oxide is a mild sedative commonly used for patients receiving dental cleanings or minimal repairs. Oral conscious sedation is commonly used for patients who fear needles, and IV sedation is used for more invasive procedures like cosmetic and implant dentistry.
Patient reviews of Dr. Andrew Kelly show that his efforts to provide anxiety-free dentistry go beyond providing sedation during dental treatments.
"Dr. Kelly and his staff made sure every single questions I had was answered, and they are the most friendly, welcoming staff I've ever dealt with," said a patient of the Dental Center of the Carolinas in Clemmons, NC. "Their warm professionalism made the whole experience that much better."
Lise M. said, "Most doctors have patients in and out in no time and you leave wondering if they really heard you. Dr. Kelly has a gift of communicating well with his patients. I know he listened and we discussed everything in detail so I had no questions after leaving."
Dr. Andrew Kelly received his dental degree from Howard University College of Dentistry in 1983. He has worked in academia and private practices, having had offices in both California and North Caroline. Dr. Kelly is highly involved in the community and spends several hours a month volunteering at free dental clinics in the Piedmont Triad Area. He has received additional training in cosmetic and implant dentistry.
To find more information about Dr. Andrew Kelly or to read more patient reviews of the Dental Center of the Carolinas in Clemmons, NC please visit http://www.DrKellySmiles.com and https://www.youtube.com/watch?v=xLC6QOGyqlM