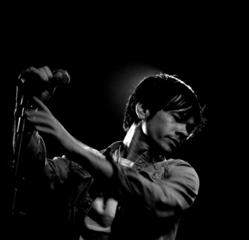 New York, NY (PRWEB) February 14, 2013
The indie rock band named Fun. is making more waves now after winning "Song of the Year" award for their hit single "We Are Young" as well as the "Best New Artist" title in the recently concluded 2013 Grammy Awards. In addition to that, Fun. was also nominated in four other categories in the awards night held last February 10th. The nominations included Best Pop Vocal Album, and Album of the Year for their album entitled "Some Nights". Their hit single "We Are Young" was likewise nominated for the Best Pop Duo or Group Performance category and the Record of the Year category.
You can now have a chance to see Fun. live on stage. Tour dates will start on July 6, 2013 Parc Downsview Park, North York. So far, they have scheduled performances until September 26, 2013 in Charlottesville, VA. Details have yet to be disclosed on shows scheduled after that, so be wise and book your tickets early.
Below is the 2013 Fun. Concert Schedule:
North York ON Parc Downsview Park on 7/6/13
Cleveland OH Jacobs Pavilion on 7/9/13
Canandaigua NY Constellation Brands Performing Arts Center on 7/13/13
Columbus OH Lifestyles Communities Pavilion on 7/14/13
Rochester MI Meadow Brook Music Festival on 7/16/13
Pittsburgh PA Stage AE on 7/18/13
Philadelphia PA The Mann Center For The Performing Arts on 7/19/13
Columbia MD Merriweather Post Pavilion on 7/20/13
New York NY Pier 26 - Hudson River Park on 7/23/13
Morrison CO Red Rocks Amphitheatre on 8/22/13
Magna Utah The Great Saltair on 8/23/13
Stateline NV Harveys Outdoor Arena - Lake Tahoe on 8/27/13
Boise Idaho Idaho Botanical Garden on 8/28/13
Troutdale OR McMenamins Historic Edgefield Manor on 8/29/13
Los Angeles CA Greek Theatre - Los Angeles CA on 9/4/13
Berkeley CA Greek Theatre - U.C. Berkeley on 9/6/13
Santa Barbara CA Santa Barbara Bowl on 9/7/13
Phoenix AZ Comerica Theatre on 9/10/13
Dallas TX Gexa Energy Pavilion on 9/12/13
Tuscaloosa Alabama Tuscaloosa Amphitheater on 9/16/13
Boca Raton FL Count De Hoernle Amphitheater on 9/18/13
Orlando FL UCF Arena on 9/19/13
Whites Creek TN Woods Amphitheatre at Fontanel on 9/22/13
Charleston South Carolina Family Circle Magazine Stadium on 9/24/13
Raleigh NC Red Hat Amphitheater on 9/25/13
Fun. Charlottesville VA nTelos Wireless Pavilion on 9/26/13
Fun. is a band performing under the indie rock music genre and is currently based in NYC. The band was founded by Nate Ruess, who is a former member of 'The Format'. When Ruess' former band broke up, he formed this indie band with Jack Antonoff (of the Steel Train) and Andrew Dost (of the Anathallo). As of this date, the band has released two studio albums. The first album entitled "Aim and Ignite" was released to the public in 2009. The second album titled "Some Nights" was released in February of 2012.
Jack Antonoff is a vocalist and the one playing the lead guitar. He also plays the drums. Andrew Dost is a multi-instrumentalist playing various music instruments such as guitar, keyboard, drums, bass guitar, trumpet, flugelhorn, piano, French horns and he even sometimes plays as the vocals. Nate Ruess is the lead vocalist of this indie band. The band has several former members, but the three are the original founding members of the band together with John Goldstein, Rob Kroehler and Will Yates.
If you heard the single "We Are Young" that features Janelle Monáe, then you have heard the voice of this band. The single first hit the airwaves when it was released in 2012. In fact, this single became the top ranked song on the music chart of the Digital Songs and the U.S. Billboard Hot 100. It also became the top ranked song on the music chart of the UK Singles Chart. Other prominent and popular singles that the band has released is 'Carry On' and 'Some Nights'. The second album reached the third spot of the music chart of the Hot 100 making this Fun's second single to reach the top of the charts. These two hit singles have already reached platinum certification status in the United States.
About CheapConcertTickets.me:
Cheap Concert Tickets delivers tickets to sold out concerts and events worldwide when no one else can, and they do so at discounted prices. As a member of TicketNetworkDirect, they can guarantee the delivery of tickets on time for sporting events, NASCAR, NBA, NFL, and NHL. This popular ticket exchange also has cheap Fun. Concert Tickets along with cheap tickets to see The Lumineers live. With CheapConcertTickets.me customer service is a priority, for more information email support(at)cheapconcerttickets(dot)me.