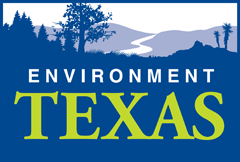 DFW is a world leader in energy, but when it comes to solar power, we're being eclipsed by other cities. It's time we reach for the sun and bring clean solar energy to the rooftops of our homes, schools and businesses.
Fort Worth, Texas (PRWEB) February 15, 2013
Dallas ranks 6th and Fort Worth 7th among the utility-supported solar cities in Texas, according to a recent report from Environment Texas Research and Policy Center. The report, "Reaching for the Sun: How San Antonio and Austin are showing that solar is a powerful energy option for Texas" finds the Metroplex in the shadow of solar leaders San Antonio and Austin.
"DFW is a world leader in energy, but when it comes to solar power, we're being eclipsed by other cities," said Jennifer Rubiello, Dallas/Fort Worth organizer for Environment Texas. "It's time we reach for the sun and bring clean solar energy to the rooftops of our homes, schools and businesses."
The report finds there are 972 kilowatts (KW) of solar energy that have been installed in Fort Worth and 1,243 KW in Dallas, in part from incentives from the local utility Oncor. While Oncor ranked a distant 3rd among utilities in Texas, the entire deregulated area of the state fared poorly. The report "Reaching for the Sun: How San Antonio and Austin Are Showing that Solar Is a Powerful Energy Option for Texas, " finds that the municipally owned utilities in the two cities installed four times more solar photovoltaic (PV) capacity than the rest of Texas combined or 85 percent of the state total. The report credits the cities' strong policies that encourage solar power on residences and businesses, and in utility-scale installations.
"Of the various abundant natural resources that Texas is blessed with, solar offers the greatest underutilized potential for us to tap into a clean source of power," said Anna Clark, founder of EarthPeople, a sustainability communications firm and co-founder of the Dallas chapter of Interfaith Power & Light.
The report also called on state leaders to take action to bring more solar energy to Texas, stating that greater use of solar energy can help reduce the need for coal and natural gas power plants that cause air pollution, contribute to global warming, and use excessive amounts of water for cooling. The nonprofit group also cited a recent study by the operator of Texas' electricity grid (ERCOT), which shows that the most cost-effective way to meet the state's growing need for electricity on the hottest summer days is to add solar and wind energy generating capacity—rather than natural gas-fired power plants.
"For the past three years, Texas has faced a looming energy shortfall based on rapid demand growth," said Principal Solar executive Michael Martin, "but solar can fulfill this shortfall well, demonstrating excellent daily and seasonal correlation to peak demand."
Environment Texas called on the state to implement policies that promote the adoption of solar power by:

Having a goal of building 4,000 MW of solar energy capacity (including installing solar panels on 250,000 rooftops) by 2020;
Establishing a fund to help schools install solar;
Adopting statewide standards to ensure that homeowners and small businesses are fairly compensated for the excess solar electricity they generate and supply to the grid; and
Updating the Property-Assessed Clean Energy (PACE) financing law to enable lenders to offer commercial and residential property owners a secure, long-term financing option for solar PV systems.
"Across the United states, leadership is driving a movement toward cleaner power," Clark continued, "As a proud Texan, I want that for us, too!"
According to the National Renewable Energy Laboratory, Texas has the potential to generate more than 100 times our current electric use from solar power.
"We can have solar power on every roof on your block, on your office, atop your local schools, and on nearby retail outlets, generating clean energy to power our lives and repower our economy. Let's do it, Texas," concluded Rubiello.
###
Environment Texas is a state wide citizen based environmental advocacy organization working to protect Texas's clean water, clean air, and open space. Our professional staff combines independent research, practical ideas, and tough-minded advocacy to protect Texas's environment. http://www.environmenttexas.org.
Principal Solar, Inc (PSI; OTC Pink: PSWW), is a publicly traded solar energy holding company executing a unique roll-up strategy to create the world's first distributed solar utility. The Principal Solar Institute, an educational organization created by Principal Solar, Inc., is dedicated to spreading solar knowledge to the critical stakeholders in the ongoing energy debate. Visit http://www.PrincipalSolar.com.
EarthPeople is a communications and consulting firm that helps organizations profit from branding, corporate social responsibility, sustainability, and public relations strategies. Since launching in 2005, EarthPeople has helped start-ups, non-profits, municipalities, and Fortune 500s strengthen brand equity, human capital, and environmental leadership. Among its services, EarthPeople provides specialized communications, consulting, reporting, GHG and plastic disclosures, training, and stakeholder engagement. For more information, visit http://www.earthpeopleco.com.
Dallas Interfaith Power & Light promotes love, justice, and care for creation through local action, education, and dialogue about climate stewardship. For more information, please visit http://www.dallasinterfaith.org.