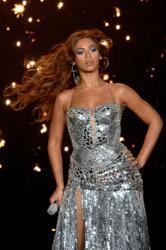 New York, NY (PRWEB) February 15, 2013
The most recent appearance of Beyoncé Knowles was a phenomenal performance at the sold out Super Bowl XLVII which was at Mercedes-Benz Superdome in New Orleans. There, she confirmed that the much-awaited "The Mrs Carter Show" will take place this year and that she will be having a North American leg for the benefit of eagerly awaiting fans.
While the tour will kick off in Europe on April 15, 2013, the North American series of shows will start in Los Angeles in June, 2013. The concert tours are scheduled throughout the summer and will be hosted in major North American cities like Brooklyn, Altanta, Houston and Boston.
Tickets for Charlotte, Oklahoma City, Duluth (Atlanta), Nashville, Saint Paul, Philadelphia, Atlantic City, Charlotte, Uncasville CT go on sale Friday, February 15th. If you are from these areas and you would like to witness Mrs Carter's electrifying performances, you should book your tickets as early as possible.
Beyoncé rose to fame as member of the trio Destiny's Child. They became one of the most popular female groups of all time. When the group went on a hiatus, Beyoncé started her solo singing career and released her first solo album, "Dangerously in Love." This was in 2003 and the album went on to become of the most successful albums of that time.
Her second album was released in 2006 after the disbandment of her group in 2005. Beyoncé has amassed countless music accolades and awards in her career. She was the recipient of 17 Grammy Awards, 12 from the MTV Video Music Awards and many more.
To date, Beyoncé has more than 75 million records sold all over the World. She is such a phenomenon in the music world that Billboard has deemed her as the "Top Radio Songs Artist" and the "Top Female Artist" for the decade of 2000s. The Recording Industry Association of America also gave Beyoncé the recognition of being the "Top Certified Artist" in the same decade.
Currently, Beyoncé is married to rap icon and businessman Jay-Z (Shawn Corey Carter) and they have a one-year old daughter named Blue Ivy. Interestingly, Beyonce is not only known as a recording artist – she is also a designer creating fashionable and affordable clothes and fragrances in her fashion line known as the House of Deréon. The major sponsors for Beyoncé's series of concerts are Coty, MasterCard and Pepsi Cola.
About CheapConcertTickets.me:
CheapConcertTickets.me delivers tickets to sold out concerts and events worldwide when no one else can, and they do so at discounted prices. As a member of TicketNetworkDirect, they can guarantee the delivery of tickets on time for Beyoncé and for The Black Keys. Sold out tickets are also available for sporting events like NASCAR, NBA, NFL, and NHL, and for the hottest theater and concert events too. With CheapConcertTickets.me customer service is a priority, for more information email support(at)cheapconcerttickets(dot)me.