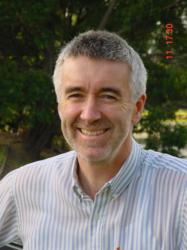 We need to support families.
Sydney, Australia (PRWEB) February 15, 2013
Student educational outcomes have a powerful relationship with parenting skills and the strength of marriage and family life, says educational expert Andy Mullins.
In a live interview with Jonathan Doyle, founder of Choicez Media and BeingCatholic, Mullins shared the results of decades of working closely with thousands of students and their families. He stated, "If mum and dad are doing ok, if the marriage is working, then kids have a great chance of optimising their success in the classroom."
Mullins argued that amongst the major changes of recent decades is that the family is under greater pressure than ever. Relationship breakdown leaves many families dealing with high levels of stress and conflict and these problems will frequently have major impacts upon any young people in the household and their ability to successfully navigate their schooling.
In a wide ranging interview, Mullins made the point that large amounts of a schools energy and resources are diverted into managing many issues that are the result of relationship and parenting breakdown in the home. He says, "It is not about blame or making people feel bad about relationship problems. It is about doing all we can as a society to support marriages because if we do that then we can stop a lot of problems before they manifest in the classroom. Kids will always be kids but the level of emotional pain and dysfunction and disengagement we are seeing is a whole new experience for many educators."
The interview is part of a series being recorded by Jonathan Doyle in preparation for the release of a major national program for boys in schools called The Men We Need