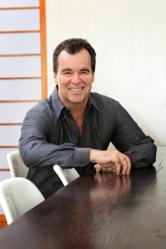 People have always transacted houses traditionally because that's the only way they know how to do it. But the shortfalls of these systems are coming out. We need a plan B.
Perth, Australia (PRWEB) February 17, 2013
The latest index from RP Data shows rising home values in the Perth real estate market, increasing by 1.7% this January. Property values throughout the country also show increases, averaging at 1.2% at the start of the year and totaling to 1.2% increase over the previous 12 months.
This shows a perfect time for homebuyers to buy and investors to presume property investing in Perth. And this is why property strategist Rick Otton is coming to the city on February 24th for a one-day jam-packed training seminar.
"People have always transacted houses traditionally because that's the only way they know how to do it. But the shortfalls of these systems are coming out. We need a plan B. We need a more efficient system. And that's what I'll show you in my upcoming event in Perth," Otton said.
Why this is the New Way Forward?
Most people, when considering investing on property, would go about the process using the traditional 'buy-and-hold' strategy, where they purchase a house and wait for the perfect time to put it out on the market again. "Now this might work for people who are okay with waiting around and who have those extra dollars to pay for maintenance costs and other costs associated with owning the house," Otton said.
What these people don't know is that there is actually a whole other different ways of investing on property – ones that ensure no costs for maintenance and positive cash flow from day one.
To eliminate these additional costs when investing on property, Rick Otton, dared to change the systems. "I have created a better system – a system that automatically solves problems, instead of one that automatically creates them," Otton said.
Otton's system is all about creating methods and processes that benefit the other person first. "If you're able to solve people's problems – getting away from the mortgage debt; insufficient money for deposit; unable to get bank approved – and generate profit for yourself without putting money into the transaction, now that's a win-win situation!" added Otton.
Why Negative Gearing is Stupid?
"Obviously, the answer to that is because it gets very costly over time. You keep on losing money and by the time you think you'll get everything back in return, only half of it will come back to you and you're still not sure of that," explained Otton.
This is why Otton has never considered negative gearing when investing on property. He uses only his creative property investment strategies. And since 2001, Otton has continually shared his revolutionary techniques and breakthrough strategies to lots of homebuyer, home sellers, and property investors.
"We've been doing Rick Otton's strategies for the last 12 months, we've done nine transactions. Recently, we had a seller who was a burnt-out landlord who wanted to get away from his investment property. We had an investor who was a single mum with four kids and she had never invested before so we put the transaction together and made $11,000 in five hours," explained by B Clarke and K Mikina, Otton's students.
Otton will be teaching Perth property investors how to take advantage of the positive market in the city and how they could start earning from day one. Get more details for the event at HowToBuyAHouseForADollar.com.
About Rick Otton
Rick Otton has spent decades making money by snapping up inexpensive real estate and putting it to work building wealth. Now, he's teaching other Aussies how to do the same.
Otton is the founder and CEO of We Buy Houses, which operates in the U.S., U.K., Australia and New Zealand putting his strategies to work every day.
Otton got his start in alternative real estate investment in 1991 and within a year acquired 76 properties. In years after, Otton made a fortune using his low-risk, high-reward strategies to inexpensively acquire real estate.
Now, Otton wants to share the wealth by sharing the wisdom, teaching Aussies how to buy and sell real estate without cutting banks and other middlemen in on the deal.
Otton has been featured in a variety of television programs and magazines, including Today Tonight, A Current Affair, Australian Property Investor and more.
You can learn more about Otton and how to invest in residential real estate without using banks at http://www.rickotton.com.
Details of Mr Otton's free one day training events can be found at HowToBuyAHouseForADollar.com/register