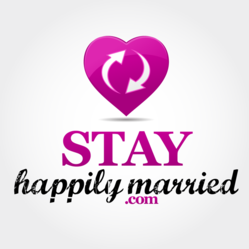 It's not always about what your partner is doing for you; often, it's what you and your partner find in yourselves and bring together as a new "whole."
Charlotte, North Carolina (PRWEB) February 15, 2013
Accepting what's called "self-validating intimacy" is key to ensuring the fire in your relationship stays kindled, according to Dr. David Aspenson, in an exclusive interview with Anna Riley of Rosen Law Firm. Aspenson, a North Carolina psychologist who helps couples create and maintain healthy marriages, says that self-validating intimacy and passion of all kinds—not just intimate—are part of an overall recipe for success.
"To say that we're passionate about something just means that it's something that matters to us very deeply… So a passionate relationship is a kind of living organism. It's an ongoing experience of vitality and the authentic intimacy that provides the real juice of a relationship," Aspenson said in his interview, which was part of a weekly series of marriage self-help podcasts on StayHappilyMarried.com.
A lack of passion in any arena can wear couples down over time, and some relationships deteriorate faster than others. Aspenson recommends couples look within and take active steps to change things before they end up talking to a North Carolina divorce lawyer. He also suggests that self-validating intimacy is crucial to maintaining a truly healthy relationship.
"What's required for the long-term is the ability to say, 'I'm just going to, in a sense, give myself to you. I'm going to tell you my truth; I'm going to bring my own precious vulnerability into this connection. And I'm going to take care of myself at the same time.' In other words, I'm not really demanding that you make that okay for me," said Aspenson.
Studies show that most people expect reciprocal validation, which is a far cry from self-validating intimacy. It's not always about what your partner is doing for you; often, it's what you and your partner find in yourselves and bring together as a new "whole." Although it's a new term, self-validating intimacy is an old concept that's helped many marriages survive over several decades.
Aspenson's full interview is available at StayHappilyMarried.com, which airs weekly podcasts dedicated to helping couples who are thinking about divorce. Local and national professionals come together with Rosen Law Firm's lawyers to discuss hot topics facing couples today. Recent podcasts include "Hallmark Who? Making Your Valentine's Day Unique" and "Relationship Resolutions."
About Rosen Law Firm
With offices in Charlotte, Raleigh and Chapel Hill, Rosen Law Firm works with clients all over North Carolina to resolve issues involving property distribution, alimony and child custody. The firm's attorneys handle separation agreements, absolute divorce and more; they also provide clients with the tools they need to file for divorce on their own. Each divorce lawyer with the firm uses cutting-edge technology to stay accessible to clients and efficiently manage cases.