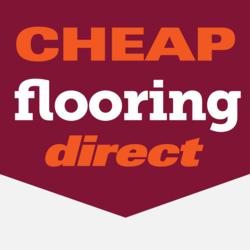 Choose the best wood flooring for your home at Discount Prices. Visit our online store now!
London (PRWEB) February 16, 2013
Cheap Flooring Direct Ltd, a leading online specialist in supplying all kinds of laminate and hardwood flooring as well as flooring accessories across the United Kingdom, has just announced a new range of laminate flooring.
Cheap Flooring Direct Ltd is a London-based supplier of all types of laminate and hardwood flooring, and home accessories across the UK. The company has just introduced a whole new range of laminate flooring from the Lamett brand at competitive prices.
From this new range, Sapphire and Classica are the closest available matches to real wood, offering an astounding feel and appearance of the real wood. They are affordable options that homeowners can choose, without really sacrificing on the quality.
The price is £20.99m2 for the Classica range (Classica Verano and £ Classica Florence) as well as the Sapphire range (Sapphire Antartic and Sapphire Natural).
To check out their whole range of laminate as well as wood floorings and flooring accessories, log on to Cheap Flooring Direct.
For the customers looking out for discount flooring London to remodel office or home, there are several tips on the website too.
Few of the salient flooring accessories include solid oak stair nosing, flexible wood flooring adhesive, chrome end profile, gold foil back, and thermo underlay.
The company's media spokesperson, Bambos Charalambous said, "Our team has over 40 years combined experience in the flooring industry and we are able to offer competitive prices because we buy our stock in bulk directly from leading manufacturers. And, the latest range of laminate flooring combines utility with affordability."
When asked about how they manage to serve clients across United Kingdom, he replied, "Although we are based in North London, our online portal allows the customers from all parts of UK to browse through our inventory 24 hours a day, 7 days a week and buy any product anytime, anywhere in the UK." Thus, clients throughout UK can place their order for their desired kind of flooring just logging on to the company's website.
If customers are not satisfied with the product quality they also have the choice to request up to three free samples. These samples will be shipped free of cost and delivered within seven working days. After checking the samples, customers can place the order after checking the quality, and finalizing their requirements.
About Cheap Flooring Direct
Cheap Flooring Direct Ltd is a leading supplier of flooring (hardwood and laminate) and flooring accessories across the United Kingdom. Based in London, this company also caters to the flooring needs of clients throughout UK through their online website. Having been in this field for over forty years now, it is one of the reliable flooring dealers in the country.
With the latest range of laminate flooring, Cheap Flooring Direct now offers lot of options to the homeowners, and the company is currently in the process of expanding their inventory further.
Cheap Flooring Direct invites everyone to browse through their online portal, and take a look at all the products listed on http://www.cheapflooringdirect.co.uk
Address –
Cheap Flooring Direct LTD
Unit C6 Down
North Way
Bounds Green Industrial Estate
London N11 2UL