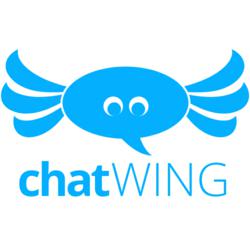 San Francisco, CA (PRWEB) February 23, 2013
Chatwing.com is stepping up in advocacy websites by introducing a chat widget that can empower connection between bloggers, website owners, advocates, and even web surfers. The new chat app from Chatwing is not just a regular tool that can be installed to blogs and websites—it can also ensure a productive stream of online traffic that can be achieved in just days or weeks. Customization is also superior in the chatroom, granting advantage to registered users.
The awareness campaigns run by Chatwing.com is all about the proper exposure needed by advocacy blogs and websites. According to Chatwing's developers, thought-provoking images and videos can catch the attention of people from many areas of the Internet. Other advocacy bloggers are featuring economical products that are useful and pleasing to the eye. Others are resorting to helpful DIY projects such as practical home repairs or green living improvements.
Chatwing's simple chatbox can help boost the visibility of advocacy bloggers because it has a thousand-user capacity. In a daily basis, many visitors can share their advocacy comments and even become aware about specific campaigns. Chatwing's developers are also certain that the chat box can help any online fundraising events for any imaginable cause.
The Chatwing Development Team focuses on the sheer improvement of website chat and many online niches, as well. The company will also create more improvements to the chatroom in order to help website owners gain the real exposure they need.
About Chatwing.com
Chatwing.com specializes in the new field of website chat. Over years, the development team has introduced live chat widget for hundreds and thousands of blogs. The application bridges people from many parts of the world, creating global synergy through the Internet. The shout box can be installed in just seconds, and it can be used for varying purposes such as leisure and Internet marketing. It also allows a user to customize the size, color, and name of the widget.