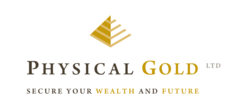 Gold investment is a good way to beat inflation.
(PRWEB UK) 15 February 2013
Britain is facing three more years of stubbornly high inflation and ultra-low interest rates, says Bank of England Governor Sir Mervyn King, reports the BBC.
Inflation is expected to top 3% this year and remain above the 2% target until 2016 due to increases in household energy bills and university tuition fees out of the governor's control.
Pound sterling dropped immediately after the announcement, and predicts a weak future for the pound as it continues to fall against the Euro.
A spokesperson from Physical Gold said:
"Gold investment is a good way to beat inflation. With a decreasing pound, some investors may find that some investment options will see their returns become negative as well as savings perhaps not offering the protection or return they'd expect. It is well worth savers investing some of their money into gold to reduce their exposure to traditional currencies as they become devalued with monetary easing."
Physical Gold Ltd is a leading UK gold dealer, helping investors diversify their portfolios with innovative investment solutions. Renowned for their ground breaking products such as the Sipp gold and Gold Accumulation Account, the firm specialise in providing customers with tailored assistance in sourcing the best gold for their personal requirements. Based in London, the team are BNTA accredited and have an unrivalled knowledge of the gold market as well as an exceptional understanding of the general financial markets.