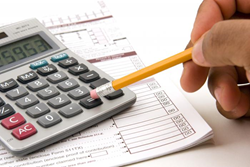 Despite this scheme being targeted at expats it is clearly not helpful to them.
London, UK (PRWEB UK) 17 February 2013
Pryce Warner International Group – According to the Telegraph, The National Bank of Abu Dhabi (NBAD) recently revealed their Wealth Builder Plan, a pension scheme targeted at expats.
There is presently no government sponsored pension scheme that expats can take advantage of in the UAE. Instead, companies provide expats an end-of-service lump sum based on the length of their tenure.
Mike Savage, a British expat working in Dubai, said: "There's a good chance an expat will leave their employer before they retire and under the current regime all they would get is an end-of-service gratuity which won't be that much even if you have worked for decades with the same employer."
Unlike most other Middle East based pensions, the Wealth Builder Plan allows both the employer and employee to contribute into the scheme. There are no minimum salary requirements for the pension and the employee can withdraw the savings when they leave the company, regardless of the length of employment.
The Plan is aimed specifically at the UAE's expat community, which make up almost 90% of the population.
David Retikin, Director of Operations at Pryce Warner International Group, an expat pension specialist, commented: "Despite this scheme being targeted at expats it is clearly not helpful to them. Expats are still faced with a situation where they get a lump sum when they leave the country (usually after 5 years), which then has to be re-invested into a new pension scheme elsewhere. Expats are often moving from country to country and need a pension that can move with them, otherwise they end up gathering bits and pieces of pension schemes as they go, and these don't offer the kind of growth and stability that people need from a pension plan. If you were going to be based in the UAE for over 20 years and knew you were going to retire there the Wealth Builder Plan would be useful, but most expats only stay in the UAE for a few years, and in that case most expats would likely gain little benefit from the scheme."