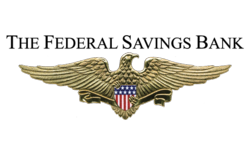 The delinquency rate fell to just 5.19% at the end of 2012.
Chicago, IL (PRWEB) February 15, 2013
The Federal Savings Bank found that the national mortgage delinquency rate dropped in the fourth quarter of 2012. The report was released on Feb 12th and showed that the delinquency rate fell to just 5.19% at the end of 2012.
The rate has now fallen for four consecutive quarters, and dropped nearly 14% when compared year-over-year from 2012 to 2011. Only three states did not see mortgage delinquency rates fall from from 2011. Meanwhile 27 states and the District of Columbia all saw an improvement in the rate. According to the report the delinquency rate on mortgages through the first quarter of 2013 are expected to continue declining. This means more people are probably taking advantage of low mortgage rates. The Federal Savings Bank has seen this large increase in refinance activity due to current rates.
Government programs that can help homeowners facing foreclosure
When faced with the possibility foreclosure, there are programs to help homeowners retain their property such as refinancing.
The U.S. Department of Housing and Urban Development suggests homeowners directly contact their lender and loan service providers to learn about options available to them. The Home Affordable Modification Program, Principal Reduction Alternative, Second Lien Modification Program and Home Affordable Refinance Program allow homeowners to modify or refinance a home loan for lower payments.
The Home Affordable Refinance Program provides assistance to homeowners who experienced a decrease in home value as a result of the housing crisis.
There is also assistance available for the unemployed. Unemployed homeowners with a mortgage can apply for a programs like the Home Affordable Unemployment Program, which postpones payments for at least 12 months.
The Federal Savings Bank suggests veterans to take advantage of special refinance programs offered thought The Department of Veterans Affairs. The department offers a refinance program called the Interest Rate Reduction Refinance Loan for veterans who already have a VA loan and are interested in reducing their monthly mortgage payments.
The bank suggests that now is a great opportunity for those looking to refinance since rates are trending at the lowest levels in decades.