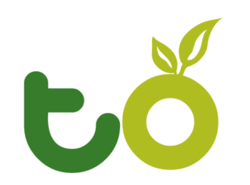 Overland Park, KS (PRWEB) February 16, 2013
Husqvarna Construction Products, which offers top of the line construction tools diamond tools and accessories, partnered with TechOrchard to provide its entire North American sales force with iPads.
At their most recent national sales conference, and in pursuit of their vision of a more technologically enabled sales team; Husqvarna Construction Products provided each salesperson with an iPad – on which was a number of specialized sales tools designed by the Sweden-based Husqvarna marketing group.
TechOrchard was tasked by Husqvarna to provide deployment services and device management support. TechOrchard provided pre-deployment planning, and device provisioning – allowing the salespeople to hit the ground running without having to manually spec their new iPads. TechOrchard also provided on-site support during the sales conference, ensuring a smooth deployment process during a busy sales conference. In addition to the provisioning and deployment services, TechOrchard will also provide ongoing management of the iPads using TechOrchard's mobile device management tool. This will allow Husqvarna to provision new iPads, locate, wipe and selectively wipe, and maintain their private app catalog, all remotely.
TechOrchard is a global mobility management company, providing a broad range of enterprise mobility services, including: mobile device management, enterprise and BYOD mobility strategy development, tablet fleet logistics support, and mobile application development.
Husqvarna Construction Products is a part of Husqvarna AB. They are a world leader in the construction and stone industries. Their extensive construction product range includes machines, diamond tools and all accessories for cutting, sawing and drilling, as well as polishing floors.