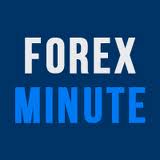 Serving the general Forex trading community with information on different aspects of Forex trading, ForexMinute has emerged as a reliable one-stop online information center
(PRWEB) February 18, 2013
Serving the general Forex trading community with information on different aspects of Forex trading, ForexMinute has emerged as a reliable one-stop online information center. Some major features that it offers e.g. Technical Analysis, Fundamental Analysis, Economic Calendar, and Forex Education are considered highly useful for traders.
ForexMinute provides sound 'Technical Analysis' by the expert brokers/writers. It has a team of Forex experts who provide thorough technical analysis on popular currency pairs giving their view and their reasons for that view. Technical analysis is considered important for traders as with it they can figure out how to actually use it for better and fruitful trading.
This online portal for Forex traders and brokers also provides 'Fundamental Analysis' wherein a team of expert writers and traders come up with the latest views and opinions on the Forex news. The major is on predicting the outcome of upcoming news. To gain maximum, traders should be aware of the latest in Forex trading.
Understanding the requirement from Forex traders for information on various events and report releases, ForexMinute also brings 'Economic Calendars.' Traders get updated information that helps them trade wisely and take informed decisions. Similarly, it also brings 'Forex Education' feature wherein it publishes informative articles, news, opinions to teach traders on specific issues pertaining to Forex trade.
Regarding the features, a spokesperson for the organization says, "We strive to provide website visitors and Forex investors the tools that help them trade well and successfully. Forex traders may take a look at Forex brokers' reviews available online. Website visitors can join our forum to discuss the latest topics affecting the markets is a big plus."
About ForexMinute:
ForexMinute is the world's leading Forex news website, providing investors all the required tools to become a top class Forex trader. The ForexMinute.com team offers global investors an array of resources, including financial news by the minute, Forex brokers' reviews, fundamental analysis, technical analysis, Forex tools and much more. The aim of ForexMinute is to provide investors the leading Forex education tools, so they can visit their leading Forex portal whenever it suits them.
For more information, visit http://www.forexminute.com