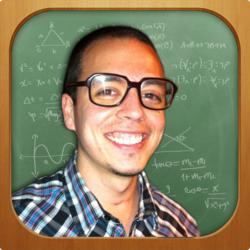 Tareasplus = Unrestricted time to learn Math
San Francisco, California (PRWEB) February 15, 2013
Holding more than 2,500 tutorials, Tareasplus is one of the largest free libraries in Latin America where students across Mexico, Colombia, Spain and Argentina learn and clear their doubts. The tutorials found in Tareasplus range from simple concepts in algebra, chemistry, statistics, physics, and calculus, to more complex explanations of methods to solve differential equations. A team of expert teachers develops the tutorials in all sorts of areas of knowledge, and they constantly feed the Tareasplus library, currently publishing between 60 and 100 tutorials daily.
Tareasplus is now one of the Top 20 most downloaded apps in the education category in Mexico and Colombia. Thousands of students take advantage of having Tareasplus on their iPad, iPhone, or Android mobiles, and use them while waiting for the bus or whenever and wherever they have the time.
With more than 7.3 million total views to date, or the equivalent of 50,000 daily views, Tareasplus has become one of the most used resources for students through out Mexico and Latin America. This information was confirmed by Tareasplus in a survey held in December of 2012 with more than 80,000 users, of which 1,600 said to have passed complex subjects such as differential equations, calculus, and algebra thanks to help from the tutorials. The results of this survey can be seen at: http://www.facebook.com/tareasplus
The average student, between the ages of 13 and 25, enters the platform 2 or 3 times per week to complement or get ahead in their studies. They can be online every day for more than 30 minutes, as it is common for students learning through the Tareasplus app available for the iPad.
Tareasplus has now more than 8 available free courses the 3 most popular courses belong to Algebra, Calculus and Chemistry.