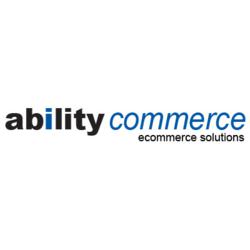 "With decades of experience and success in business including ecommerce, he has a great amount of wisdom to share. Our attendees will enjoy his presentation style, too."
- Diane Buzzeo,
CEO of Ability Commerce
Delray Beach, FL (PRWEB) February 15, 2013
Ecommerce software developer, Ability Commerce, announced today that Frank Candy is the Keynote Speaker for the 2013 Chart Your Course to Success User's Summit later this month. Candy's address will kick-off day two of the summit in Boynton Beach, FL on February 28th.
Candy brings a wealth of knowledge to the program. With over 20 years as a thought leader, strategist and owner of a successful internet based business; Candy will bring a lively discussion based on real world examples to the attendees. Candy, known as an author, expert, athlete and innovator has appeared on CNN, MSNBC, HBO, NBC, FOX and NPR. He has been quoted in the Wall Street Journal, New York and LA Times on topics from Multi-generation Leadership to values, success and achievement.
"I am excited to present at the Ability Commerce User's Summit: Chart Your Course to Success. Ability Commerce is very customer focused. They bring software and solutions to their customers that drive sales and profits up. I like that they invest themselves not only in technology but in their customers too."
"We are thrilled to have Frank as our Keynote address this year," Diane Buzzeo, CEO of Ability Commerce, said. "With decades of experience and success in business including ecommerce, he has a great amount of wisdom to share. Our attendees will enjoy his presentation style, too."
The Ability Commerce 7th Annual Summit, Chart Your Course to Success, is February 27th, 28th and March 1st. The Summit offers two learning tracks; one for Ecommerce and one for Microsoft Dynamics GP. All of the sessions are focused on leveraging the software and solutions being used, identifying up to the minute industry trends, best practices and streamlining operations to drive revenue.
About Ability Commerce
Ability Commerce's ecommerce platform, provides software solutions for the retail, catalog, distribution and light manufacturing markets. The Ability Commerce flagship solution, Ability SmartSite™, empowers merchandisers, and, features SEO capabilities built into the system. This allows search engine optimization, promotions, keyword strategy, content, taxonomy and other changes to be made to the platform with ease. SmartSite™ helps merchandisers acquire shoppers, convert them to buyers and keep them coming back. More information is available on the Ability Commerce website.
About American Speakers Bureau Corporation
American Speakers Bureau, dedicated to booking the very best professional speakers, authors, athletes and astronauts for corporate clients around the world, is values based. They are successful because they incorporate their values in every engagement: that results matter; faith, family and health; substance over flash; and, do things right the first time. They are committed to excellence, great service, transparency, hard work and a passion for what they do. For more information, call Frank Candy: 407-826-4248.