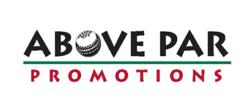 "Adding Loudmouth branded items to your golf tournament will give the event a fresh, fun, new look."
-- Stan Fischer, Above Par Promotions
Plano, Texas (PRWEB) February 20, 2013
Above Par Promotions, one of the nation's leading golf tournament services companies, is pleased to announce a newly formed alliance with the well-known brand, Loudmouth Golf. Above Par Promotions has supplied charity fundraising golf tournaments with hole in one coverage, signage, awards, player arrival gifts and proprietary fundraising programs nationwide since 2000.
With this partnership, Above Par Promotions will be marketing the Loudmouth Golf brand and items to its extensive list of charity golf tournaments nationwide. A hole in one prize will be offered for Loudmouth Golf apparel and accessories to all qualified tournaments. In addition, Above Par Promotions will be offering free gift cards for each player in all events serviced. This gift card can be redeemed by going to http://www.loudmouthgolf.com and entering in the gift card number to receive the discount. Above Par Promotions will also be offering the line of Loudmouth Golf items as player arrival gifts, proximity prizes and team apparel purchases in all charity fundraising golf tournaments serviced.
"We are very proud to be a partner with Loudmouth Golf and believe we can help expand the brands exposure and sales into the charity golf tournament segment," says Above Par Promotions President, Stan Fischer. "Loudmouth Golf is an extremely recognizable brand known by millions of golfers and non-golfers alike."
"Loudmouth Golf is excited to partner with Above Par Promotions," says Loudmouth Golf CEO, Larry Jackson. "We know their team will help extend the Loudmouth brand to more events and tournaments nationwide."
For more information, visit: http://www.aboveparpromotions.com
###
About Above Par Promotions:
Above Par Promotions is one of the nation's leading golf tournament services companies, providing a true one-stop resource for all types of golf tournaments in the nation. Above Par Promotions staff has a combined 70 years of golf tournament experience that events can learn from and source the best products at the most competitive prices. The fundraising aspect sets the company apart from others as Above Par Promotions will help enhance a golf tournament while helping to increase fundraising.