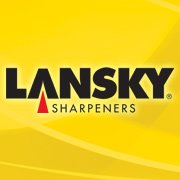 We wanted to demystify knife sharpening and make our knowledge more accessible to people. Blogging regularly is a great way to connect to our customers and be the stand out resource for people trying to learn more about knife sharpening
Buffalo, N.Y. (PRWEB) February 18, 2013
Lansky Sharpeners, a world leader in knife sharpening technology, has launched a newly redesigned blog on their website as part of a complete overhaul of their websites interactive experience. The blog, which will be updated weekly, will focus on sharpening skills, blade education, outdoors skills as well as answering customer question about sharpening and other knife related topics.
"We wanted to demystify knife sharpening and make our knowledge more accessible to people. Blogging regularly is a great way to connect to our customers and be the stand out resource for people trying to learn more about knife sharpening," said Billy Alguire, Marketing Coordinator of Lansky Sharpeners.
Available at http://lansky.com/index.php/blog/, Lansky's blog is written by Billy Alguire, Lansky's Marketing Coordinator. Billy has extensive experience in knife making and sharpening and can pull from immense experience as a knife aficionado and outdoor sports enthusiast.
The Blog will feature a large scope of information about knives and sharpening, including everything from knife anatomy and the different knife steels available, to survival skills and posts from guest bloggers from the outdoor industry.
"We have always had a reputation for our outstanding customer service and we are very proud of taking the next step in our customers' experience online," said Chris Fire, CEO of Lansky Sharpeners.
About the company:
Lansky Sharpeners is the most recognized name in knife sharpening worldwide. In addition to their legendary Controlled-Angle Sharpening System, they continue to develop new sharpening technologies and innovations for hunting, outdoor sports, kitchen use, as well as the workshop. Visit their Online Store to view their ever-expanding line of great sharpening products. For more information visit their website at http://www.lansky.com