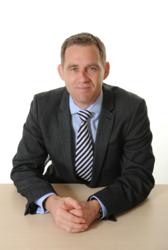 "Being a member of The Alliott Group has increased our international reach, enabling our clients to benefit from the expertise of other business professionals, but also enabling us to develop new business opportunities, both domestically and overseas."
(PRWEB UK) 18 February 2013
The Alliott Group is happy to announce that Harrison Drury & Co Ltd, Preston, United Kingdom, have recently joined the Alliott Group.
Harrison Drury is an award-winning commercial law firm with offices across Lancashire and Cumbria and working with clients throughout the UK.
The firm brings together a talented and multi-disciplined collection of lawyers who have successfully advised a range of clients including blue-chip organisations, owner-managed businesses and high net worth individuals.
Harrison Drury's services include Business Protection, Dispute Resolution, Mergers and Acquisitions, Property, Employment and Licensing, as well as Divorce and Family Law and Private Client Services.
Our strong emphasis on the SME sector, and our growth regionally in the UK, has led to a significant increase in the number of our clients needing specialist advice in foreign jurisdictions.
"Being a member of The Alliott Group has increased our international reach, enabling our clients to benefit from the expertise of other business professionals, but also enabling us to develop new business opportunities, both domestically and overseas." Commented John Chesworth, Managing Partner of Harrison Drury.
More information can be found on the website http://www.harrison-drury.com/