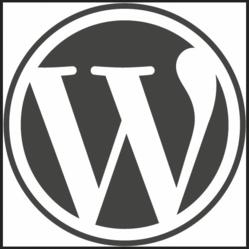 Interested, qualified parties who believe they can contribute to the ITX Design team are encouraged to submit a resume immediately.
Dallas, TX (PRWEB) February 15, 2013
ITX Design, leading web hosting providers in North America, announced earlier this week that they would be offering several career opportunities in both Canada and the United States. As a support and marketing assistant, applicants would be responsible for responding to a wide variety of inquiries when needed, in addition to solving a multitude of customer service issues. Potential candidates may also be required to write short scripts, maintain a personal database and other sales and marketing related tasks.
As the client base at ITX Design continues to develop, demand for highly-skilled, dynamic, and dedicated personnel has increased significantly. ITX Design offers superior products and services, as well as prompt, knowledgeable customer support ITX Design assists their customers when it comes to building and maintaining a successful and professional web presence.
ITX Design is also seeking candidates to become part of their team by contributing their valued skills, experience and positive attitude towards enhancing a set of core values and being a big part of their development team.
Interested, qualified parties who believe they can contribute to ITX Design team are encouraged to submit a resume immediately. In addition to sales and marketing positions, there are other positions available for skilled applicants, including WordPress design, technical support, and social media development.
ITX Design offers a friendly workplace, rewarding employee benefits and many opportunities for advancement in a creative and challenging workplace. Candidates should be excited about this opportunity to learn more about the industry working on a collaborative team, and thrive in a fast paced environment when faced with a multitude of challenges.
To be considered for this opportunity with ITX Design, candidates should forward a resume and cover letter via email directed to careers(at)itxdesign(dot)com along with the following information:
Hours available to work.
Computer experience
Experience with website providers (list all)
WordPress & Sales experience
Salary requirements
Date available to start
ITX Design is an international hosting provider specializing in support for small and large businesses in the U.S. & Canada that require help-desk support, Live Chat Support and/or Telephone Support Services.
For more information about career opportunities with ITX Design, simply visit http://itxdesign.com or call toll free (888) 522-3177 to speak with a human resources representative, or CEO Paul Schoolfield directly.