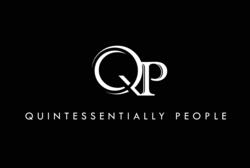 sourcing the most experienced and successful candidates for prominent clients around the globe
London (PRWEB) February 18, 2013
Quintessentially People, based in London and latterly New York, have an incredibly enviable client list, ranging from numerous Royal families, through to politicians, well known businesses, international businessmen and high profile names in the media. The recruitment agency specialise in sourcing the most experienced and successful candidates for prominent clients around the globe. Last months expansion over the Atlantic- opening a new office in New York- are the first steps to a long and successful road to recruiting for the rich and famous in multiple countries.
The employment agency was set up in 2011 by Samuel Martin - whose experience over the past ten years ranges from working in film and television through to supporting high profile figures in government, fashion, retail, media and private family offices - and Ben Elliot and Aaron Simpson - the founders of the award-winning luxury lifestyle company, the Quintessentially Group.
It is nigh-on impossible to know exactly who Quintessentially People represent - and we were asked to sign a lengthy confidentiality agreement when we met with them this week – but their reputation in the market has grown considerably in the past 12 months, which may partly be down to the fact that one of the directors of the company is the Duchess of Cornwall's (Camilla Parker-Bowles') nephew.
The following are just a selection of positions Quintessentially People are currently working on for their clients:

A private personal assistant & traveling chef for an international music legend
2 traveling bodyguards for a prominent Chinese politician
A traveling Palace Manager for a foreign Royal family
A household couple to manage the country estate of a senior British politician
A nanny for an A-List Hollywood actress, based in Los Angeles
A Director to run an international businessman's family office in Luxembourg
A Captain and his crew for one of the largest yachts ever built, for the upcoming summer season
A publicist and business manager to oversee the launch of an international business on behalf of a foreign Royal Princess
A Tutor and PA to educate and manage the life of the wife of a foreign non-English speaking President
A Nutritionist and Personal Trainer to travel 24/7 with the owner of a high profile American fashion brand
A Managing Director to head up a small international hedge fund
A Marketing Director for a well-known champagne brand
An events planner for one of the world's leading events agencies
If you are interested in using the services of Quintessentially People, or hearing more about the services on offer, please contact Samuel Martin, the Managing Director of Quintessentially People, on +44 (0) 203 102 5360 or samuel(at)quintessentially(dot)com. http://www.quintessentiallypeople.com