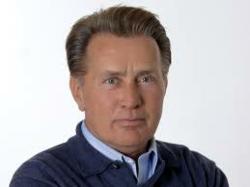 Technology has changed the way we learn about our world, and it is also giving ordinary citizens a voice to tell the story of our most important news events.
Hollywood, CA (PRWEB) February 15, 2013
The producers of Breakthroughs with Martin Sheen are pleased to announce an upcoming report exploring how technology like smartphones and portable internet connections are changing the face of journalism.
Breakthroughs Martin Sheen PBS is an independently produced television series airing in markets around the country on public television. The program is hosted by the legendary Martin Sheen, who is about to embark on his second half-century in American entertainment in 2013. Mr. Sheen has developed a reputation as one of Hollywood's most respected actors during a career that includes more than 60 film appearances.
Breakthroughs Martin Sheen reviews many of the important influences that are changing our society, including the proliferation of mobile devices like smartphones. A hand-held device that can both record video and transmit it is now in the hands of most people in technologically advanced nations. It is allowing people to capture news events as they happen— becoming a new group of journalists equipped to tell the world's most amazing stories through pictures. In this upcoming report, the producers are talking to leaders in journalism about how having more cameras in the hands of ordinary citizens is changing our view of the world and creating new accountability for our leaders.
The producers of Breakthroughs Martin Sheen are targeting an April distribution date for the new report. Check local listings for air times on public television and PBS affiliates in individual markets. For more information the producers can be contacted via the official website for the show at breakthroughsptv.com.