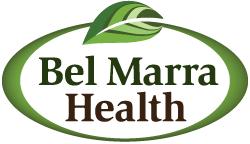 According to recent medical report, body image has such a big impact on an individual that it can influence one's psychosocial activities.
Toronto, ON (PRWEB) February 17, 2013
Bel Marra Health, who offers high-quality, specially formulated vitamins and nutritional supplements, is reporting on a new medical study that shows how body image influences psychosocial activities and quality of life.
As Bel Marra Health reports in its article (http://www.belmarrahealth.com/anti-aging/how-can-you-fake-a-beautiful-body/) body shape is considered as a major factor that influences self-esteem.
According to recent medical report, body image has such a big impact on an individual that it can influence one's psychosocial activities, as well as the quality of life. For individuals, especially women who are struggling with weight loss, a poor body image may also result in depression and further deterioration of eating patterns.
The authors of the report were well aware of the association between body image and general well being and thus they were prompted to conduct a study on weight loss interventions and body image perceptions.
The study was fueled by the concept of body image among women, or the perception of whether one felt beautiful and satisfied with their shape and appearance. The researchers also understood that most of the previous studies conducted on weight loss focused on the decrease in weight among study participants and not specifically on self-perception of feeling beautiful and looking younger.
These psychological factors apparently served as the main mechanism in driving weight loss among overweight and obese women. The research study was thus conducted based on this premise and it involved approximately 225 women with an average age of 37.6 years and an average body mass index of 31.5 (overweight). The women were enrolled in a weight management program that lasted for 24 months; the program included physical exercise and nutritional advise on healthy food options.
As the Bel Marra Health article reads, at various time points during the study, the study participants were weighed and asked to complete a survey questionnaire that included questions on self-evaluation of body image. For example, the study participants were asked to rate their body figure at that time point and whether the body image they see in the mirror was their ideal shape and size.
The results of the study showed that the study participants felt that they considerably improved their body image and felt beautiful compared to the previous weeks and months. Interestingly, although the actual loss in weight was small, these study participants felt much better about their body image; this may largely be due to the idea that they are actively engaged in physical exercise at a regular schedule.
(SOURCE: "Rheumatol Int" Body experiences, emotional competence, and psychosocial functioning. Feb 8, 2013)
Bel Marra Health is the maker of "Heart Rescue" a high-quality nutritional supplement designed for liver health in formulations designed to address this specific health concern. All ingredients are backed with scientific evidence. Every product is tested for safety, quality, and purity at every stage of the manufacturing process. Furthermore, Bel Marra Health products are produced only in Health Canada approved facilities, going that extra mile to ensure our health conscious customers are getting top quality products. For more information on Bel Marra Health visit http://www.belmarrahealth.com or call 1-866-531-0466.