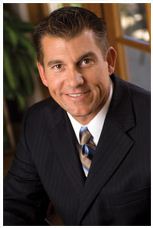 This is the best tool on the web for the home buyers.
Boise, ID (PRWEB) February 16, 2013
The Chris Lofthus Group, a Boise Idaho Real Estate agency released a comprehensive real estate web tool, The Market Insider, that allows prospective home buyers to research relevant statistical data on community neighborhoods. Prospective home buyers can gain valuable insight into a community by looking at household incomes, crime risk, education levels attained, and potential for extreme weather. An interactive map with click and drill capabilities can be used to locate points of interest like shopping, restaurants, and healthcare services.
Today's real estate buyer spends a significant amount of time researching communities on the internet before engaging directly with a Realtor. The new home real estate research tool provides a full service information source where potential buyers can do most of their basic home buying research. The key categories, from market analysis, community information, local schools, compare areas, and insider tips are broken down in sub categories that can be sort by zip codes.
Chris Lofthus noted that "This is the best tool on the web for the home buyers in the real estate industry." He added that "Our clients that spend time in the Market Insider are better prepared in the buying process. Not only do they know what they want, but it allows my team to focus exactly on what the client goals are for a home in Boise."
For market analysis, the tools provides trend lines for home prices sold verses listed, market inventory trends, property ownership statistics, as well as overall information on median listing prices, days on market, active listings and distressed listings. An interactive map shows all the data points (current homes sold or for sales) and allows the user to drill into specific home pricing information or just simple view homes for sale. This is the most comprehensive tool on the web for the Treasure Valley, including Boise, Caldwell, Eagle, Meridian, Star, and surround communities.
About Chris Lofthus Group LLC
The Chris Lofthus Group LLC was form to provide buyers and sellers of Boise and Eagle Real Estate a vigorous approach to achieving result when buying or selling. Chris and his team maintain a vibrant marketing presence and approach (both digital and relationships) that ensures sellers the maximum exposure and value for their properties. A former PGA golf professional, Chris and team know how to bring a competitive and tactical edge for business and families looking to relocated to Boise or Eagle Idaho. The Chris Lofthus Group is associated with Keller Williams Realty Boise.
The Real Estate Radio Show for Boise and the Treasure Valley is hosted by Chris Lofthus and covers a variety of frequently ask questions about Boise, Meridian and Eagle real estate. Chris's guest speakers include local banks, financial managers, and a variety of local builders that help listeners make the best decision about one of their most important purchases, a home. Real Estate Radio show hosted by Chris Lofthus has consolidated its 2012 programming located at http://chrislofthus.com/real-estate-radio/ .
Contact:
Chris Lofthus
1065 s Allante Place
Boise, Idaho, 83709
208 514 3243
Website: http://chrislofthus.com/