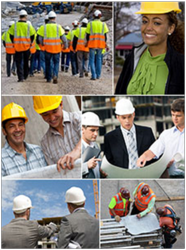 I was really impressed with their outreach in the industry. Our firm is focused on helping the construction industry. We are partnering with Construction Connection to extend that outreach.
FORT LAUDERDALE, FL (PRWEB) February 19, 2013
ConstructionConnection.com, the online industry-specific networking and hiring website, announces their newest partner Alliance Solutions Group, a leading software technology firm. The partnership is a natural fit for both companies. Alliance focuses on software solutions for contracting firms and real estate companies; Construction Connection seeks to provide more professional resources to their members. Together, both companies work towards their shared mission of helping construction companies, especially small to mid-sized businesses, and individuals in the industry grow and improve.
Alliance Solutions Group is an acclaimed software company. They are a Sage North America Top Five Business Partner and dedicated to helping contractors and construction company owners improve their businesses. The firm assists construction business owners, construction executives, project managers, and construction accountants in the selection and implementation of their accounting, estimating, project management and human resources software solutions. Based on a customer's needs, Alliance will help them choose the software best suited for their business. The company also trains their clients on how to use their software to maximize benefits and efficiency. By focusing on the niche construction and real estate markets, Alliance has developed software solutions specific to these industries.
"We have successfully helped over 4,000 clients find and implement integrated software solutions," says Andrew Rashid, the Territory Manager of the Construction and Real Estate Division of Alliance. Rashid attributed Alliance's decision to partner with Construction Connection to the website's success and prevalence in the construction community. "I was really impressed with their outreach in the industry. Our firm is focused on helping the construction industry. We are partnering with Construction Connection to extend that outreach. They have a broad reach in the industry, so if we can lend our resources to [their members], we're happy to do that."
The Construction Connection partners program is rapidly expanding. The program offers resources and professional guidance to the site's 50,000 plus membership base of construction business owners, manufacturers, contractors and subcontractors, tradesmen, architects, executives, skilled laborers and many more. Alliance Solutions Group will join other partners, including consultants, attorneys, engineers, educators and more, to provide quality services and products. Each partner is carefully selected by Construction Connection to ensure that they only endorse top-tier companies.
"Our missions from the start has been to help people in the construction business," says Kent Leighton, co-founder of Construction Connection and a veteran of the construction industry himself. "We aim to help individuals find jobs and to help companies improve their online presence and visibility, so that people who need their services can find them too. We are very excited to add Alliance to our partner program. They help contractors and business owners to run their operations more efficiently, which is something that's so important to our mission."
The new partnership between Construction Connection and Alliance Solutions Group should prove to be an all-around beneficial arrangement. Alliance should benefit from the added exposure and access to Construction Connection's wide pool of construction companies and individuals. Construction Connection is increasing their partner program, and is quickly becoming the go-to website for networking, hiring and looking for jobs in the construction industry. Plus, the members of ConstructionConnection.com have gained another ally in their pursuit to improve their businesses and become more profitable and successful.
ConstructionConnection.com was created out of a need for a more effective and streamlined way for construction industry professionals to get matched with the right industry jobs and with the right industry opportunities. The founders of Construction Connection, both industry professionals themselves, listened to both company and individuals' dissatisfaction with the traditional job boards, the paid resume blasts, the overpriced resume services and overall lack of sympathy toward the individual candidate. They also listened to the dissatisfaction from companies who post jobs only to get many irrelevant results or have to purchase high priced ads to showcase their company. Construction Connection is a patent-pending, one-of-a- kind profile creating / match-making system. The system delivers effective results. Construction Connection saves time, money and aggravation by matching people to people, people to companies, companies to people, and company to company.