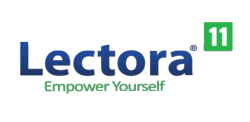 This webinar will demonstrate how to create e-Learning much faster, easier and with much more power than ever before
Cincinnati, OH (PRWEB) February 18, 2013
Join the Lectora® team for a free, live tour of the latest features and updates in Lectora Version 11 e-Learning software on Wednesday, February 20. Introduced less than one week ago, Version 11 provides e-Learning developers a sleek, new interface and more than 112 new features to make e-Learning development easier and more powerful than ever.
"Version 11 is the biggest upgrade in the history of Lectora," said Peter Bray, Chief Marketing Officer. "This webinar will demonstrate how to create e-Learning much faster, easier and with much more power than ever before."
This free e-Learning webinar, "Introducing Lectora Version 11!," will showcase these exciting new features and updates:

New Interface – This sleek, new design makes it easy to develop courses much faster with easy access to all the tools and wizards.
Question Creator – Create questions with multiple question types, numerous feedback options and the ability to track and count user attempts.
Action Pane – Build interactive content with powerful, improved actions and the new action pane.
Slide-Out Media Library – Get instant access to media, games, characters, animations and the online media gallery.
Social Features – Embed a variety of social media capabilities and RSS feeds in courses.
PowerPoint Import – Instantly import PowerPoint content into Lectora.
Users now get the full, professional versions of:
o Camtasia® 8 – Record, edit and produce screen recordings.
o Snagit® 11 –Transform screen captures into learning tools.
o Flypaper™ Pro 3.7 – Create and share interactive Flash content quickly and easily.

Tin Can API Support – Track and record learners' experiences anywhere and from multiple devices using the latest generation of SCORM.
Lectora Inspire Version 11 provides the most powerful e-Learning authoring software for development. Lectora now comes bundled with full versions of Camtasia, Snagit, Flypaper and ReviewLink™, providing developers all the e-Learning tools they need for course development and review.
To learn more about Lectora Version 11, please visit: Lectora e-Learning software.
About Lectora®
Lectora® is the world's leading e-Learning software used by most Global 2000 companies in more than 125 countries and is offered in six languages. The Lectora line of e-Learning products includes Lectora Inspire, Lectora Online, Lectora Publisher and Lectora Integrator. The makers of Lectora also produce Flypaper™, the leading Flash content creation platform, Snap! by Lectora® rapid e-Learning software and its sister product, Snap! Empower™ Flash interactions builder. The Lectora family of e-Learning products also includes CourseMill® learning management system (LMS) and Lectora Talent Management. Lectora is headquartered in Cincinnati, Ohio with offices in Boca Raton, Phoenix, Paris, London and Beijing. Lectora, Flypaper, CourseMill, Snap! by Lectora and Snap! Empower are trademarks of Trivantis® Corporation.
Website: Lectora.com
Phone: 877.929.0188
Facebook: Facebook.com/LectoraeLearning
Twitter: Twitter.com/Lectora
Blog: Lectora.com/blog