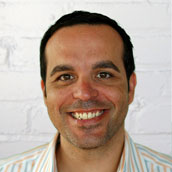 Wellington and Auckland, New Zealand (PRWEB) February 17, 2013
Raymond Bonachea, vice president of marketing at social CRM Batchbook, during the global accounting conference Xerocon, Feb. 21-22, will formally introduce the cloud-based software's new integration with online accounting software Xero. Small businesses and entrepreneurs who use Batchbook and Xero together efficiently organize customer data, open invoices and To-Dos in a single place, offering a streamlined view of personal and financial exchanges with their contacts. This provides them with true clarity into the personal nuances that live in their contact database – insight that helps businesses increase revenue.
With a presentation and live demonstration on the conference's Add-on and API Day, Bonachea will outline how to:
● Import Xero contacts into Batchbook
● View segmented lists of Xero contacts
● See which contacts have open invoices and assign invoice related To-Dos
Hosted by Xero, the event promises a glimpse of company's future, its global vision, a sneak peek at upcoming features, new revenue streams for savvy accountants and more.
WHAT: Batchbook introduction at Xerocon
WHO: Raymond Bonachea, vice president of marketing, Batchbook
WHEN: Thursday, Feb. 21, 3:00 - 5:00 p.m.
WHERE: Viaduct Events Centre, Auckland, New Zealand
REGISTER: More info on Xerocon and Customer Love Party invitations: http://batchbook.com/blog/batchbook-is-attending-xercon/
MEDIA: Schedule a one-on-one interview with Bonachea by contacting pr (at) batchblue (dot) com or 888-402-2824 ext. 711