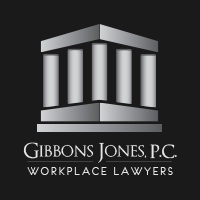 The Fair Labor Standards Act does not allow employers to retain any portion of their employees' gratuities
Indianapolis, IN (PRWEB) February 19, 2013
On February 11, 2013, two servers, one a current employee and the other a former employee, filed suit in Indianapolis federal court against Naked TChopstix restaurants on behalf of themselves and other current and former servers. The Complaint alleges that Naked TChopstix unlawfully required servers to share their tips with management, kitchen staff and other non-tipped employees.
Plaintiffs' attorney Phil Gibbons stated, "The Fair Labor Standards Act does not allow employers to retain any portion of their employees' gratuities or require employees to share their tips with employees who do not customarily or regularly receive tips, such as dishwashers and cooks. We intend to have this case certified as a collective action and help current and former Naked TChopstix servers recover their unpaid wages."
The Plaintiffs are represented by Phil Gibbons and Andrew Jones, attorneys with the law firm of Gibbons Jones, P.C. in Indianapolis, Indiana.
The case is filed in the United States District Court for the Southern District of Indiana before the Honorable Tonya Walton Pratt. The case is Boyd et. al. v. Marguerite Kim and TChopstix, Inc., Case No. 1:12-cv-01547
Individuals may find additional information at http://www.gibbonsjones.com or by calling Gibbons Jones at 317-706-1100.