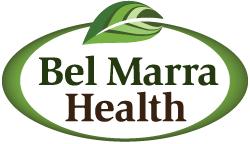 This research shows that carotenoids and mood health are related; however the way in which they're related isn't definitive.
Toronto, ON (PRWEB) February 19, 2013
Bel Marra Health, who offers high-quality, specially formulated vitamins and nutritional supplements, is reporting on a new study from Harvard Health that links carotenoids to better mood health.
As Bel Marra Health reports in its article (http://www.belmarrahealth.com/brain-function/happiness-and-carrots-the-new-study/) researchers from the Harvard School of Public Health, led by Julia K. Boehm, PhD, studied 982 men and women from the Midlife in the United States study. They looked at self-reported mood health (using optimism as a measure) and serum concentrations of nine different antioxidants. The researchers then analyzed the data to determine the relationship between optimism and antioxidant concentrations.
As the Bel Marra Health article reports, while the results didn't show an association between optimism and Vitamin E levels, they did show that mood health and carotenoid levels are definitely linked. As optimism increased, carotenoid concentration increased by 3-13%. The researchers determined that fruit and vegetable intake as well as smoking status were possible ways in which optimism and serum concentration of carotenoids were related.
This research shows that carotenoids and mood health are related; however the way in which they're related isn't definitive. The researchers state that it may be possible that optimistic people are more likely to engage in healthier behaviors such as eating healthier diets (including lots of fruits and veggies), exercising more frequently, choosing not to smoke, limiting alcohol consumption and being better equipped to manage stress. Additional research is needed to determine the exact connection between carotenoid levels and optimism.
Even though the link between antioxidants, such as carotenoids, and brain function is not completely understood, other health benefits of antioxidants are well documented. These benefits include protecting cells from free radical damage, improving immune system function, maintaining eye health and helping to protect against diseases including diabetes, some cancers and heart disease.
(SOURCE: "Psychosom Med.", Association between optimism and serum antioxidants in the midlife in the United States study. Jan 2013)
Bel Marra Health is the maker of "Liver Rescue" a high-quality nutritional supplement designed for liver health in formulations designed to address this specific health concern. All ingredients are backed with scientific evidence. Every product is tested for safety, quality, and purity at every stage of the manufacturing process. Furthermore, Bel Marra Health products are produced only in Health Canada approved facilities, going that extra mile to ensure our health conscious customers are getting top quality products. For more information on Bel Marra Health visit http://www.belmarrahealth.com or call 1-866-531-0466.