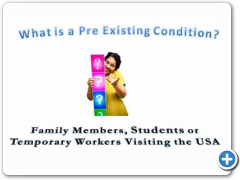 Underwriting a special risk visitor health insurance policy is a challenge to actuaries. India Network health insurance plan with more than 20 years of experience today offer the best coverage possible for visiting parents.
Orlando, FL (PRWEB) February 19, 2013
Professor KV Rao, President and Founder of India Network Foundation, USA recently visited the Institute of Insurance and Risk Management (IIRM), sponsored by the Insurance Regulatory and Development Authority of India (IRDA) and the Government of Andhra Pradesh, India. IIRM was established to train future insurance actuaries and risk analysts. The Institute makes an attempt to fill a large vacuum in insurance education in India. Currently, no major Indian university offers course work directly related to Insurance sector.
At the invitation of Managing Director Vepa Kamesam, Professor Rao spoke to students and faculty on his work in applied and business demography, more recently in the special risk insurance arena such as visitor health insurance sector. Dr. DVS Sastry, former Director General of IRDA, welcomed Dr. Rao and spoke of India Network Health Insurance Plans and their unique design providing pre-existing condition s healthcare coverage for visiting parents to the United States and other programs of India Network Foundation.
Professor Rao spoke to students and faculty on the need to develop skills for underwriting and careful risk analysis, particularly in the area of International health that take into account the cost of health care in a particular country. Currently, International health insurance policies issued by Indian Insurance companies have been experiencing loss ratios of more than 100 percent. Because of rising health care costs in the United States, many International insurance companies have resorted to raising premiums or leavinge the market altogether. Obamacare, a US Government run health insurance program increased premiums and deductibles substantially in 2013 for pre-existing coverage plans to cut down reduce losses. These increases are far worse higher than private insurance companies in the United States. Hence, Professor Rao urged students to learn the art of underwriting and to think outside the box in evaluating unusual risk and short term exposure.
Many Indian Insurance companies offer overseas health insurance coverage for Indian citizens when they travel abroad. As more and more Indian citizens travel to the Middle East, Africa, and North America, there is a greater risk to falling ill with sickness. Such an event can cause families tremendous financial hardship. In fact, health care costs in the United States are expected to increase 7.5% in 2013. Professor Rao says that the premiums charged by the Indian Insurance companies are significantly lower compared to similar insurance cover offered by regulated and licensed American Insurance companies such as the India Network Health Insurance Plans.
Nevertheless, The the Insurance Regulatory and Development Authority that controls the insurance regulation and premiums in India does a great job in keeping insurance premiums at an affordable level to all Indian citizens in India and to promote risk shifting from self insurance to a common insurance company. The law of large numbers will slowly help stabilize the Indian Insurance costs and thus reduce the loss ratios to manageable levels in future.
About India Network Foundation
India Network Foundation, established as a US non-profit organization, has been helping the Asian Indian community in North America with programs and grants to academics from India for more than two decades. India Network Foundation sponsors visitor health insurance to tourists, students, temporary workers (H1 visa holders) and their families. All insurance products are administered by India Network Services.
For more information visit http://www.indianetwork.org
About India Network Health Insurance
India Network Services, is a US based company that administers visitor health insurance to transition residents, tourists, students, temporary workers and their families. Cashless Visitor health insurance plans are offered for all age groups with network based comprehensive coverage and with pre-existing condition coverage.
For more information visit http://www.kvrao.org