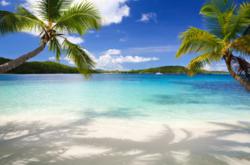 (PRWEB UK) 18 February 2013
This type of holiday combines a bit of adventure, education and the chance to see wildlife roaming free and not in a zoo. Protect Your Bubble, travel insurance company, has a list of five great locations for a wildlife holiday that is hard to beat.
5. Sabah, Borneo – Borneo is home to the orang-utan, a word that means "old man of the forest". Orang-utans are endangered because of deforestation, but the Sepilok Orangutan Rehabilitation Centre opened in 1964. Its goal is rehabbing and reintroducing Orang-utan into the wild. With shaggy, red coats and arms of up to two metres these old men of the forest give Prince Harry a run for the 'favourite ginger' of the hearts of many in the U.K.
For Additional Information: orangutan-appeal.org.uk
4. Churchill, Canada – North America has three species of bear: the black, grizzly and polar. Canada is a perfect place to see all three, but in Churchill, the polar bear takes first place.
The world's largest bear, ursus arctus, the polar bear has made Churchill its favourite home. Each October, about 1000 of them come through Churchill on their way to Hudson Bay and their winter hunting grounds. Tours operate out of 'tundra buggies' huge buses on giant wheels to get a close look at the bears. Keep in mind, polar bears see people as food, so it is thrilling to see them closely.
For Additional Information: churchill.ca
3. Masai Mara, Kenya – Big cats make this area home. Lions, cheetah and leopards roam freely and Masai Mara is the ultimate safari destination.
The Big Five: elephant, leopard, lion, rhino and buffalo wander alongside zebra, giraffes and hippos. The migration of zebra, gazelles and wildebeests is a sight that must be seen to be believed. In July and October millions move from the Serengeti to Tanzania.
For More Information: tourism.go.ke
2. Bwindi, Uganda – Its name is Impenetrable Forest National Park, but it is a misnomer. Actually home to the world's population of critically endangered mountain gorilla. The most powerful of all primates but their imposing stature is surprisingly gentle, something that would be forgotten if seen firsthand.
For More Information: bwindiforestnationalpark.com
1. Galapagos, Ecuador – This special group of island has animal's specific to just them that can not be found anywhere else in the world. The lack of prey type animals means they are also practically tame!
This makes getting a picture with them almost a guarantee, but don't touch or interfere since the Galapagos are so fragile an ecosystem. Tourism is a threat, but just tread lightly.
Find the marine iguana, "imps of darkness" as named by famed naturalist Charles Darwin sneezing salt from their snouts and swimming in the sea. This allows for the opportunity to scuba dive with them.
Galapagos sea lions also share the water – unabashedly feeding their young on the beach where it's easy to get up close. The giant tortoises are the best part of the trip. 400kg on average, they live over 100 years.
While breathtaking and sublime in its simplicity, the prices can be staggering. But this is a place like nowhere else so well worth the money.
For More Information: galapagospark.org
No matter which destination is decided on it a good idea to take some travel insurance. Wildlife trips are often in remote locations and taking insurance makes sense. Protect your bubble provides worldwide travel insurance, visit Protect your bubble for additional information and a free quote.
About Protect Your Bubble
Protect your bubble is the UK's largest gadget insurer that also offers a wide range of insurance products include Travel Insurance, Car Hire insurance, Bicycle insurance, Smartphone insurance and Home insurance; all at great value prices.
Related Links:
Travel Insurance - uk.protectyourbubble.com/travel-insurance/
Car Hire Insurance - uk.protectyourbubble.com/carhire-insurance/
Airport Parking - uk.protectyourbubble.com/airport-parking/
Find Us On:
Facebook: facebook.com/ProtectYourBubble
Twitter: twitter.com/protectyrbubble
YouTube: youtube.com/user/protectyourbubble