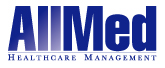 Although LVADs improve clinical outcomes in patients with advanced heart failure, the devices are associated with potentially life-threatening complications such as thromboembolism, hemorrhage, right ventricular failure, and infection.
Portland, OR (PRWEB) February 18, 2013
During a recent webinar hosted by AllMed Healthcare Management, Dr. Dale Mueller, a board-certified thoracic and cardiac surgeon, discussed the use of left ventricular assist devices (LVADs) for mechanical circulatory support and their potential complications.
Heart failure affects about 6 million people in the United States, and more than 100,000 people in the United States with progressive heart failure are refractory to available treatments. These patients have high rates of mortality during hospitalization, which are a source of concern and focus for hospital peer review, quality and risk management professionals. According to Dr. Dale Mueller, the preferred treatment for end-stage heart failure is heart transplantation. But, donor hearts are in short supply and many patients do not meet the criteria for this procedure.
Dr, Mueller reviewed the indications for LVAD implantation, which include the use of LVADs for bridge to transplantation, bridge to recovery, and destination therapy. He explained that LVADs work with the heart to help it pump blood more efficiently, unlike an artificial heart which replaces the failing heart completely. Patients who require heart transplantation but who have poor predicted survival while awaiting transplant can receive an LVAD as a bridge to transplantation. At the time of transplant, the native heart and LVAD are removed and replaced by the donor organ. For bridge to recovery, an LVAD is placed in a patient with cardiogenic shock with the intent to remove it after the shock condition has resolved. The most recently approved indication for LVADs is use as destination therapy for patients with end-stage heart failure and poor predictive survival in their current medical state, who are not eligible for transplantation. These patients undergo permanent LVAD implantation.
Dr. Mueller noted that the shortage of appropriate donor organs and the expanding pool of patients waiting for heart transplantation have led to growing interest in alternative strategies, particularly mechanical circulatory support (MCS). In 2012, the American Heart Association (AHA) published recommendations for the use of mechanical circulatory support. Dr. Mueller noted that the statement includes general considerations for determining the appropriateness of MCS, and stresses the importance of an experienced multidisciplinary team in the decision-making process. He also discussed the most recent evidence-based guidelines, published by the International Society for Heart and Lung Transplantation, which cover all phases of evaluating, implanting, and managing patients who receive LVADs or related equipment.
Dr. Mueller provided an in-depth look at the potentially life-threatening complications including thromboembolism, hemorrhage, right ventricular failure, and infection. He also reviewed factors that contribute to poor outcomes following LVAD implantation. He stressed that thorough preoperative evaluation is necessary to determine whether significant comorbidities exist that pose perioperative risk.
In conclusion, Dr. Mueller noted that LVADs improve patient outcomes and quality of life. However, he cautioned that complications persist due to pre-existing effects of advanced heart failure, the requirement for extensive surgery to implant the device, and the effects of the device in compromised patients. Dr. Mueller stressed the importance of patient selection and thorough evaluation in order to determine the appropriateness of LVAD implantation and to optimize outcomes.
To download a copy of the in-depth white paper developed for the webinar, click here:
http://bit.ly/12RCQ1T
About AllMed
AllMed Healthcare Management provides external peer review solutions to leading hospital groups and ASCs nationwide. AllMed offers MedEval(sm) and MedScore(sm), which help facilities improve physician performance through both periodic and ongoing case reviews at the individual or departmental levels. Services are deployed through PeerPoint®, AllMed's state-of-the-art medical review portal. For more information on how AllMed can help your organization improve the quality and integrity of healthcare, contact us today at info(at)allmedmd(dot)com or visit us at http://www.allmedmd.com