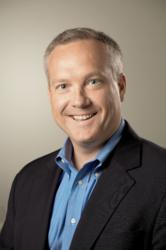 "We're thrilled and honored to have such a strong team of gifted and generous franchise owners who are willing to work together for the greater good," said Dan Murphy, CEO and Founder of The Growth Coach
Cincinnati, Ohio (PRWEB) February 15, 2013
The Growth Coach, the #1 ranked business coaching franchise (Entrepreneur Magazine, 2013), is proud to announce the members of its 2013 President's Forum. This prestigious group of franchise owners serves as a sounding board, planning resource and strategic think-tank for the Growth Coach's executive team.
"The President's Forum is an integral part of our franchise system's healthy feedback, collaboration and improvement process. It's a vital vehicle to help make our business and sales coaching organization even stronger, more innovative and more vibrant," said Daniel Murphy, CEO and Founder of The Growth Coach.
This year's President's Forum members include:
John Chiaro, Bluffton, SC
Mark Eldridge, Omaha, NE
Susan Katz, Balitmore, MD
Fred Kusch, LaCrosse, WI
Mike Neuendorff, San Francisco, CA
Mike Rao, Medina, OH
Tim Shepelak, Cincinnati, OH
Glenn Smith, Sugarland, TX
Murphy explained that these particular eight owners were selected from the entire franchise system because of their success as business owners and their positive impact as business and sales coaches in their respective communities. These Forum members have also demonstrated a high-level of leadership within the system, provided on-going support to peers, and are dedicated to improving and advancing the entire company. These eight owners are true Go-Givers and have made significant contributions to the system, been recognized by The Growth Coach with merit awards, and are positive individuals with an entrepreneurial vision and giving spirit, he said.
"We're thrilled and honored to have such a strong team of gifted and generous franchise owners who are willing to work together for the greater good, to improve our franchise system for the benefit of all of our franchise owners and the thousands of clients we serve each year," Murphy said.
The Growth Coach Franchise was founded in Cincinnati in 2002 and has since grown into 140 additional markets. Business coaches work with groups of small business owners, managers, and sales teams to drive greater success and better life balance through The Growth Coach Strategic Mindset Process.
John Chiaro, who owns The Growth Coach in Bluffton, South Carolina, is looking forward to serving on the Forum for 2013. Before opening his own Growth Coach franchise five years ago, Chiaro worked in corporate America and spent 10 years in an international management leadership role.
"It really is an honor to be selected to serve on the President's Forum," Chiaro said. "The Forum is a valuable resource for the owners throughout the system. Many franchise systems provide only a cookie- cutter template for their franchise owners to be successful, but The Growth Coach is dedicated to and consistently seeks input from its franchise owners about innovations and processes that improve the entire franchise system – that's the mission of the President's Forum. The corporate staff and the franchise owners collaborate to determine best practices that benefit the system, each individual franchise owner, and our many business clients."
For more information about The Growth Coach franchise or to find a coach near you, visit http://www.TheGrowthCoach.com.
ABOUT THE GROWTH COACH
Founded in 2002 in Cincinnati, Ohio, The Growth Coach is the only pure business and sales coaching franchise system with the single purpose of helping drive success and balance the lives of business owners and their management and sales teams. Their goal is to help clients gain greater focus so they can work less, earn more and enjoy more fulfilling lives. Clients include business owners, franchise owners, self-employed professionals, executives, sales teams, and management teams across a wide spectrum of businesses and industries. Growth Coach specializes in group workshop coaching and provides a money-back guarantee on their services. They also provide individual coaching, in-person and via phone/web.
The Growth Coach defines business and sales coaching as the art and science of guiding clients to reach their objectives and overcome obstacles and limitations that keep them from reaching optimal success in business, and in life. The Growth Coach is active in over 140 markets across North America and has expanded into international markets. In addition to unit franchise operators, they are also seeking Area Developers for parts of the U.S. and Master Franchises for international markets.
For more information about The Growth Coach or the process of opening your own #1 business coaching franchise, visit http://www.TheGrowthCoach.com.