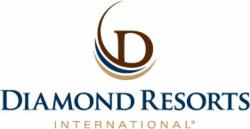 Las Vegas, NV (PRWEB) February 15, 2013
Diamond Resorts International® (Diamond), a global leader in the hospitality and vacation ownership industries, proudly announces that Cabo Azul Resort in San Jose del Cabo was ranked by TripAdvisor, the most trusted traveler's website, as one of the top 4 destinations in San Jose del Cabo and 15th overall among the top 25 destinations in Mexico.
Introducing a refreshingly unique vision, inspired by the celebrated interior designer, Dodd Mitchell, the Cabo Azul Resort features the designer's flair for natural elegance, playful lighting effects and curious drama. This exceptionally beautiful resort and spa invites relaxation with spacious accommodations, elegantly appointed decor and resort-style amenities. Passionate fire sculptures, creative and playful waterscapes, and artful interiors create an atmosphere complementary to its surrounding Spanish colonial influence.
According to Stephen J. Cloobeck, Founder and Chairman, Diamond Resorts International®, "The caliber of service and amenities we provide at Cabo Azul Resort makes it no surprise that it has been recognized by one of the world's largest travel sites as a leading destination in Mexico. It's an honor to receive this designation, and at Diamond we aspire for all of our properties to work toward achieving the same recognition as we strive to provide The Meaning of Yes® to each of our owners, members and guests worldwide."
Diamond Resorts International®, with global headquarters in Las Vegas, Nevada, is one of the largest hospitality companies in the world with a network of more than 260 vacation destinations located in 28 countries throughout the continental United States, Hawaii, Canada, Mexico, the Caribbean, South America, Central America, Europe, Asia, Australia and Africa. Offering simplicity, choice and comfort to more than 490,000 owner-families through our branded hospitality service, Diamond Resorts International® is dedicated to providing its guests with effortless and relaxing vacation experiences every time, for a lifetime.
Annually, nearly 1.4 million owners, members and guests enjoy the simplicity, choice and comfort Diamond Resorts International® offers through our branded hospitality experience.
About Diamond Resorts Corporation
Diamond Resorts Corporation and its subsidiaries develop, own, operate and manage vacation ownership resorts and, through resort and partner affiliation agreements, provide owners and members with access to 79 managed resorts, 180 affiliated resorts and hotels and four cruise itineraries through THE Club® at Diamond Resorts International®. To learn more, visit DiamondResorts.com.
#-#-#