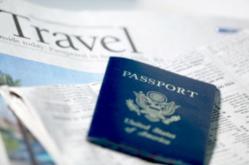 Cheap Business Class with I Fly First Class
Chicago, IL (PRWEB) February 19, 2013
Beginning March 31, 2013, Ethiopian Airlines' extensive service to the African continent will expand with new routes to two of Africa's growing industrial and commercial centers: Blantyre, Malawi, and Ndola, Zambia. The new flights represent the airline's 44th and 45th African destinations and continue the air carrier's reputation as the most rapidly growing airline in Africa.
The route expansion will provide three weekly flights to Blantyre, Malawi's thriving capital of industry. Lilongwe is the airline's only other Malawi destination. The new Blantyre routes will begin March 31, 2013.
The new routes also offer three weekly flights to Ndola, Zambia's copper belt and the country's third largest city. Ethiopian's Ndola flights become the airline's 45th African destination, and the second in Zambia after Lusaka. Flights to and from Ndola begin on March 31, 2013.
Ethiopian Airlines is delighted to extend its wide network of flights to the cities of Blantyre and Ndola, according to Ethiopian Airlines CEO Tewolde Gebremariam. The new routes will connect passengers of the African flagship airline to its hub in Addis Ababa and to an extensive network of international and African connections.
With the new flights to and from Ndola and Blantyre, Ethiopian's passengers will gain further access to the airline's 72 international destinations, including Washington, D.C., London, Toronto, Dubai and Hong Kong.
# # #
About Ethiopian Airlines
Ethiopian Airlines is Africa's fastest growing air carrier with service to four continents, 72 international destinations and 45 African cities. The airline's rich international history began in 1946 with its inaugural global flight to Cairo.
Through the airline's proud membership in the Star Alliance organization, Ethiopian's passengers have access to a worldwide airline system providing a convenient global network and simplified travel coordination. The network serves 193 countries with 21,555-plus flights each day to more than 1,350 airports.
Ethiopian Airlines' dedication to the expansion of the aviation industry in Africa and its continued commitment to providing an extensive network of carrier services to the African population have earned it a number of accolades and awards over the years. Its most recent distinctions include Air Transport Quarterly Magazine's"African Airline of the Year Award" and Bombardier Aerospace's "Airline Reliability Performance Award." The stellar performance of the carrier's executives and employees are equally notable.African Travel Quarterly magazine awarded the airline's Vice President of Flight Operations, Captain Desta Zeru, the "African Legend of Travel Award." Tewolde Gebremariam, Ethiopian Airlines CEO, was named "African CEO of the Year" and "African Business Leader of the Year" by two notable African corporate organizations.
Julia Graft , PR Manager
About I Fly First Class
Your dream vacation is just seconds away with affordable first class and business class airline tickets from I Fly First Class. Our growth continues because it is rooted in quality service, a good reputation, and routinely exceeds customer expectations. Earning the trust of our customers with a commitment to excellence, places I Fly First Class at the forefront of this competitive industry.