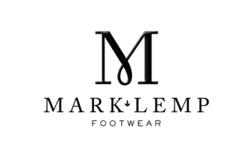 "The addition of Ms. Wells to our design team positions Mark Lemp Footwear well for our future aggressive growth plans over the next decade, driven by innovative product offerings."
St. Louis, Missouri (PRWEB) February 15, 2013
Mark Lemp Footwear - makers of Walking Cradles®, Elites by Walking Cradles®, Rose Petals by Walking Cradles®, and Mark Lemp® Classics, is proud to announce a talented addition to the Mark Lemp Footwear design team. Ms. Jamie Presson Wells has been tapped as the company's new dress shoe designer, concentrating on the Rose Petals by Walking Cradles® and Mark Lemp® Classics lines. Mr. Dave Daniel continues as Assistant Line Builder/Designer of casual product, including Walking Cradles® and Elites by Walking Cradles®.
Ms. Wells has been employed by Mark Lemp Footwear since 2009, bringing fresh perspective and a keen design eye to the company. In her new role as dress shoe designer for Mark Lemp Footwear, she will put her talent to good use designing beautiful, quality dress shoes in sizes and widths.
Ms. Wells received her design training from Washington University in St. Louis, Missouri, where she was awarded a BFA in Fashion Design and MFA in Visual Arts. Her designs have been featured in multiple area shows and presented in fashionable venues ranging from the chic St. Louis Galleria to the high-end Plaza Frontenac. Her designs were also selected for publication in the world-renowned Julia Classics magazine - one of the highest publication honors a dress footwear designer can achieve.
According to Mark Lemp, Jr., President of Mark Lemp Footwear, "The addition of Ms. Wells to our design team positions Mark Lemp Footwear well for our future aggressive growth plans over the next decade, driven by innovative product offerings."
Mark Lemp Footwear welcomes Ms. Wells to her new position wholeheartedly and looks forward to producing her well-designed, high quality dress shoes in their Rose Petals® and Mark Lemp® Classics lines.