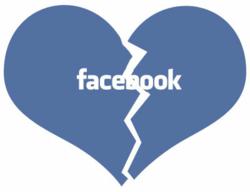 "Our clients' security is one of our top priorities." - Chris Miller, Partner
Charlotte, North Carolina (PRWEB) February 15, 2013
In today's day and age, most people keep their personal information stored in some type of electronic medium, protected by a form of password, PIN number, or security question. These passwords, PIN numbers, and security questions are often based on something of personal importance such as a birthday, an anniversary, or a child or pet's name. Many couples share these security measures with each other as a sign of love and trust. Even if these security measures are not explicitly shared, most couples know each other's personal information such that they could likely guess passwords, PIN numbers, security questions and the like. Additionally, many couples share racy photos or text messages via a cell phone or the internet that, even if deleted, are always potentially available and retrievable. Therefore, it is not entirely shocking that CNN has recently reported a rise in security problems related to a break-up or divorce.
According to a study conducted by the security company McAfee and recently reported by CNN in their article entitled "How to Protect Your Digital Data from a Vengeful Ex", one in ten exes has threatened to post a revealing photo of a former partner online and 60% of those exes have actually done so. The study further revealed that 56% of people spied on their former partner's social media pages and bank accounts, while 48.8% read their former partner's emails. The study also found that men are more likely than women to secretly check their former partner's personal accounts and emails. These statistics have caught the attention of many family law attorneys in North Carolina, including those at Miller Bowles Law. These numbers highlight the importance of not only protecting oneself during a relationship, but also protecting oneself after the relationship has ended.
How can those going through the process of divorce protect themselves from the potential that their former partner may use their personal information against them? Start with a few simple adjustments, such as changing all passwords and adding a passcode to your mobile device and computer. Installing antivirus and tracking software is another good measure to take if there is a potential threat to personal security. Be sure to delete any compromising personal files from your devices, and attempt to reason with your former partner to do the same. And finally, talk with a family law attorney about your options regarding personal security during and after the divorce process.
Miller Bowles Law is a full-service Charlotte Family Law firm located in the historic district of Dilworth in Charlotte, North Carolina. The attorneys at Miller Bowles Law have over 15 years of combined experience in representing clients in Charlotte family law cases and family law cases in surrounding counties including Union, Gaston, Iredell, and beyond. Our mission, simply stated, is to provide the highest-quality legal representation to our clients so that each feels supported and well-prepared to face the family law court system.