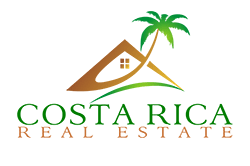 San Jose, Costa Rica (PRWEB) February 15, 2013
Early reports are showing a sudden spike in web traffic coming from Russia after earlier today a meteorite impacted injuring up to 1000 people in the Urals region of the country.
"This is pretty typical to be honest." claims Jerad Portner of CRREC.
That is because after major events around the world, there are those that react and begin to seek refuge by considering their options of relocation. A good recent example of this was the Occupy Wall Street movement. It was during this event that more real estate was sold in Costa Rica than in recent years. Not to mention the added publicity the country received when Rush Limbaugh claimed that if Obama was to be re-elected, he would move to Costa Rica.
Furthermore Portner added, "With all the positive press lately about how great life is here Costa Rica won Happiest Place on Earth and how we are ranked in the Top 5 Places to Retire by International Living, that after events like this, we see a rise in interest."
A rise in interest would be an understatement considering the company's web site (http://www.costaricarealestate.com) was actually brought down today at around 11:35am CST when the servers could not handle the influx of traffic.
Savvy foreign investors have long been selecting Costa Rica for it's invest-ability and fantastic ROIs. It has been true that the "boom days" have long past however firesale bargains in Costa Rica real estate can still be found.
About Costa Rica Real Estate dot COM (CRREC):
CRREC ignited the real estate revolution in 1996 with it's incorporation. Then reinvented themselves in 2012 with the acquisition by current CEO Brett Elliott who plans to further strengthen the CRREC brand. Costa Rica Real Estate dot COM continues to lead the industry with its trusted service guarantee and dedication to buyer protection which is defining the future of real estate in Costa Rica.