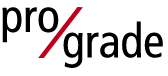 Free radicals are responsible for much of the damage that accumulates with age.
NORTH PALM BEACH, FLORIDA (PRWEB) February 15, 2013
Prograde Nutrition, announces their best health supplement, EFA Icon. The supplement is engineered to relieve joint paint, contribute to a strong heart, and aid in weight loss efforts.
Prograde, a Florida-based nutrition and fitness company, bases its supplements on hard science to create all natural products that work. The key ingredient in EFA Icon is krill oil, a substance similar to fish oil but holding 47 times more antioxidant content.
Health and fitness experts consider antioxidants a crucial part of natural health care because they stop and reverse the effects of free radicals, particles in the body that damage cells. This damage has serious effects on the heart, brain, and joints as well as overall metabolism. EFA Icon is designed to deliver the maximum antioxidant content and fight those effects.
"Free radicals are responsible for much of the damage that accumulates with age," said Jayson Hunter, director of research for Prograde. "EFA Icon contains a rare antioxidant, astaxanthin, that can enter the brain and ward off free radicals affecting cognition."
Hunter says that EFA Icon helps to regulate mood and improves memory. Because it reduces inflammation, the product also fights heart disease and relieves pain from arthritis and joint injuries.
But its weight loss power might be its most popular feature.
"Weight loss is everyone's goal and we make sure our products help with that whenever possible," Hunter said. "EFA icon can improve the body's absorption of glucose and stabilize blood sugar levels. That, in turn, spells weight loss."
The supplement may sound like a wonder drug, but Hunter emphasizes that it's just good science.
"These ingredients are things that all of our bodies need, and most of us just don't get enough of them," he said. "EFA Icon helps you live the longer, healthier life we should all be living."
About Prograde
Prograde Nutrition was founded by fitness experts who wanted to create higher quality supplements for their clients. Prograde emphasizes careful scientific testing and demonstrable results for all of its products. Information is available at getprograde.com.